Diving Isla Espiritu Santo and Los Islotes in the Sea of Cortez is a unique and different experience with its own charm – and generally calm water – and excellent visibility.
Isla Espiritu Santo
We started the day at the artificial wreck Fang Ming that came in with Chinese refugees and later became the first artificial reef sank here at Isla Espiritu Santo.
I came here 19 years ago and it was ok. Now it is full of life with fish and turtles. In very mild to no current we could see the most of the wreck that lays on a 24m /75 ft white sand bottom. Visibility is blue, and you can see most of the whole impact from above.
Bushes of neon yellow, black coral and sponges now grown on the wrecks, It makes a perfect reef. I love watching the big Cortez angelfish you don't see them that easy, it's the photographer's dream to catch one. They are very colorful juvenile ones. Great dive! The rest of the day we spent in Los Islotes.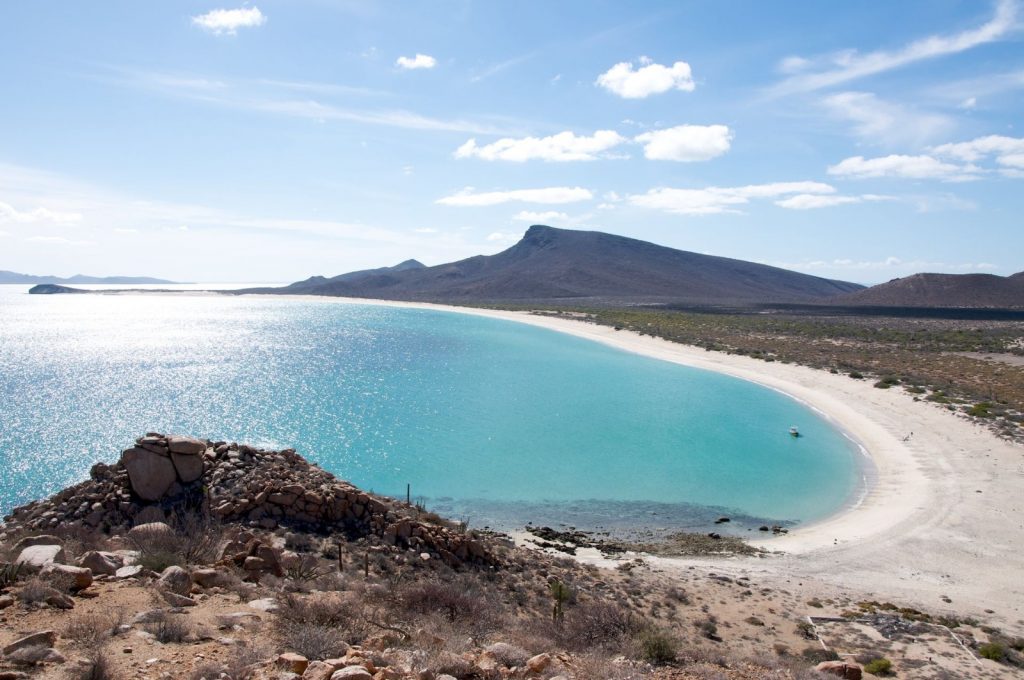 Los Islotes
You can do Islotes in so many ways. It's easy to spend a whole day there. If you want sea lions, there are many spots to see them, and the young ones come and play with you.
If you had enough of them go down a bit deeper to look at the fish life around the boulders to venture out a bit on the sand and look up and if you are lucky you can get the barracudas or school of mobulas going above you.
Makes me happy to hear when divers that have been diving a long time comes up telling me that this was one of the best dives in his life. And others "what can you do to top this?"! So now the pressure is on us! See what they say after Cabo Pulmo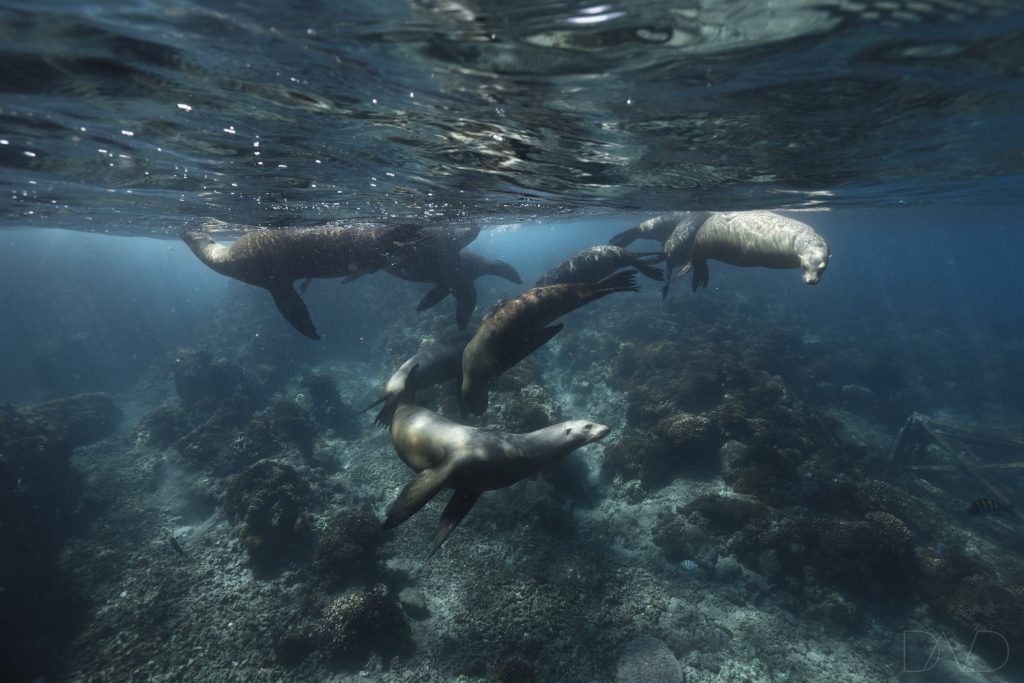 Hard work and passion!
The crew here are working really hard to get all these things working, it is tougher and more challenging as we are sweating like pigs!! I drink probably 8-10 litres of water a day. Luckily chef Felipe and the hostesses Iris and Laurentina are serving us as well the guest with good food. We had a kick start help with senior hostess Silvia and Enrique and extra help with mate Gilberto to get it working Thanks!
The Nautilus Family has grown, and there are many behind that are pushing, including the owner Mike Lever that don't give up! There are many mouths to feed. We are trying to get back to whatever normal it is with hard work and passion! My old body hurts after 16-17 hrs work a day after been sitting on my ass at home way too long. Noticing I am not 25 any more when I started this business 25 years ago. But I'm still walking, still standing and working with my twin brother Pedro that's older than me we have to showed that we can still do this!
I'll write later! Dive guide Sten "Viking" Johansson.