The Gulf of California once called "The World's Aquarium" by the marine biologist and conservationist, Jacques-Yves Cousteau, also known as the Sea of Cortez, is located on the western side of Mexico. This past few months Nautilus Liveaboards have been sailing into world's most biologically ocean, creating remarkable encounters with hammerhead sharks, bull sharks, sea turtles, oceanic giant manta rays, sea lions and even Orcas.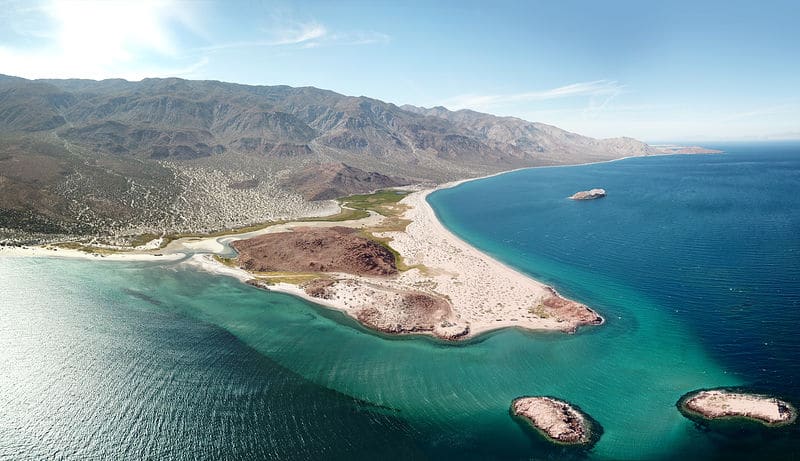 Today was the last day of our trip navigating the Gulf of California (Sea Of Cortez). We spent our day in "Las Animas", this fantastic Rock formation has one massive cave at 45 ft which can easily fit around 50 divers. The cave was home for a large variety of life, and colours. As we swam along the cave, we observed the rocks formations covered by countless sea-fans thousands of "chromies" fish moving around over the rocks.
Gulf of California marine life
As we kept going with our dive we were lucky to see families of hundreds of Sargent fish, many green turtles, dozens of Cortes Angel Fish, huge Snappers and groupers at 90ft, among many others schools of fish. But to me, the most important one was the school of hammerheads.
We were at the middle of our dive with 30m viz at 60 ft with 85F tempts when we noticed the thermocline and the current at the corner, and that's when we saw 20m away at 80ft around 50 lines shinning, moving on a circle deep beneath the thermocline, right away we knew it was them. We swam straight at it, and suddenly the school came by to us, near the cleaning station where hundreds of butterflyfish were waiting for them. The school split in half; one-half of juvenile hammerheads came back again and passed by right beneath me and Thomas (from the Netherlands) at 50 ft. It was at least five times the school of hammerheads came by the group. It was the first dive, and the sun was magnifying the colours through the turquoise blue of all the living creatures in this particular dive site. For sure, it was one of the best dives in my life and made me so happy to see a total abundance of life in this massive rock. I can't wait for our next trip to the sea of Cortez with Nautilus.
Divemaster Pato