As we wave goodbye to a rather (understatement alert) eventful year, we're getting our travel diaries out and planning all our adventures for 2021. While 2020 has forever changed travel, we're excited to embrace a new era of travel that embraces living in the moment and truly connecting with our surroundings. From timeless classics to new under-the-radar adventures, discover where to go when for each month of the year…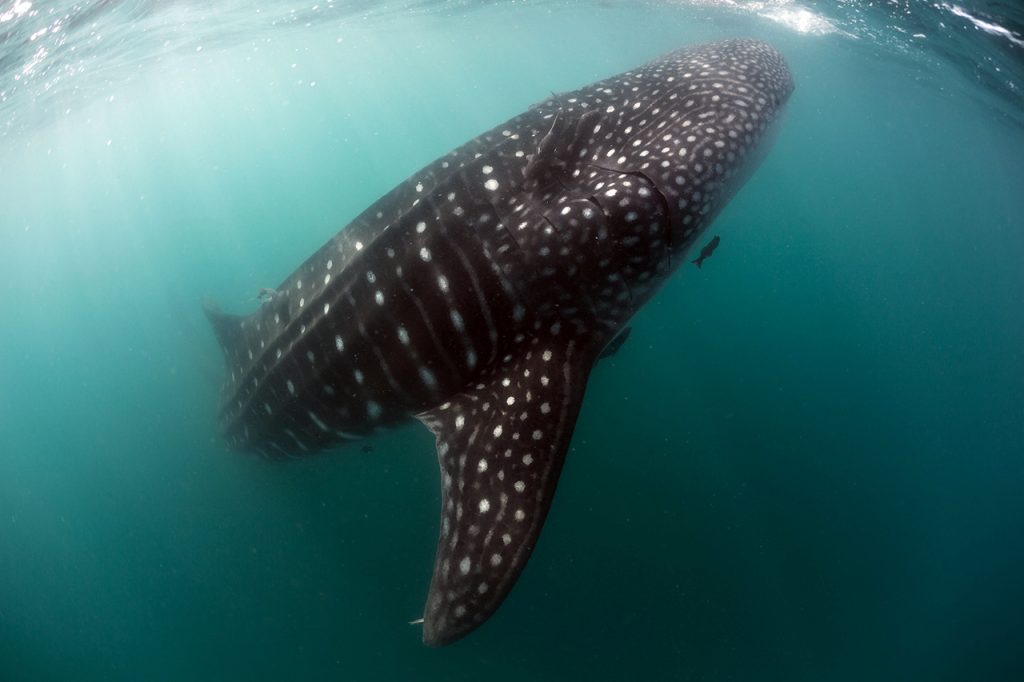 January
Start the year mingling with all the big animals, as whale sharks arrive in the Sea of Cortez and gray whales end their epic migration in San Ignacio lagoon. Socorro is welcoming humpbacks and hundreds of hammerheads; we've also seen whale sharks still cruising the archipelago which is a first. There are still a few spaces on our January liveaboards, so strike while the iron's hot.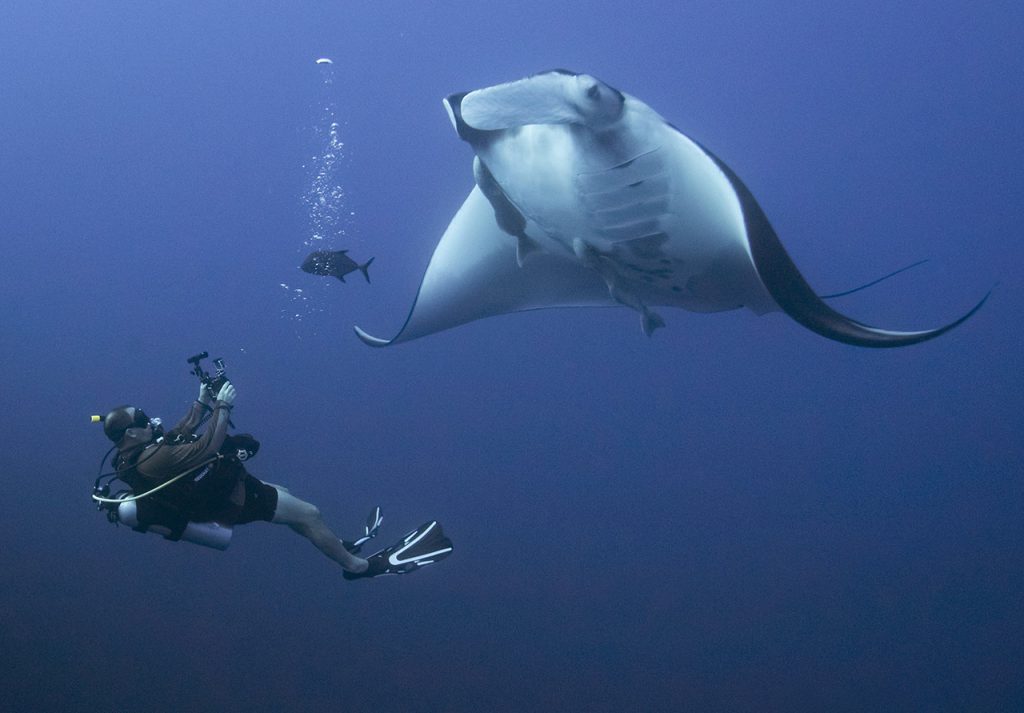 February
Escape any dreary winter weather for sand, sea, and sun in Cabo. Spend a few days spotting humpback whales, and if we're very lucky, sperm whales, off the peninsula before embarking on a very special trip to Socorro to capture the magical marine life on our personalized Backscatter photography workshop. Whether you're a photography pro looking to hone your skills or are just starting out, our Backscatter course will help you capture the perfect photos and cement your memories for life.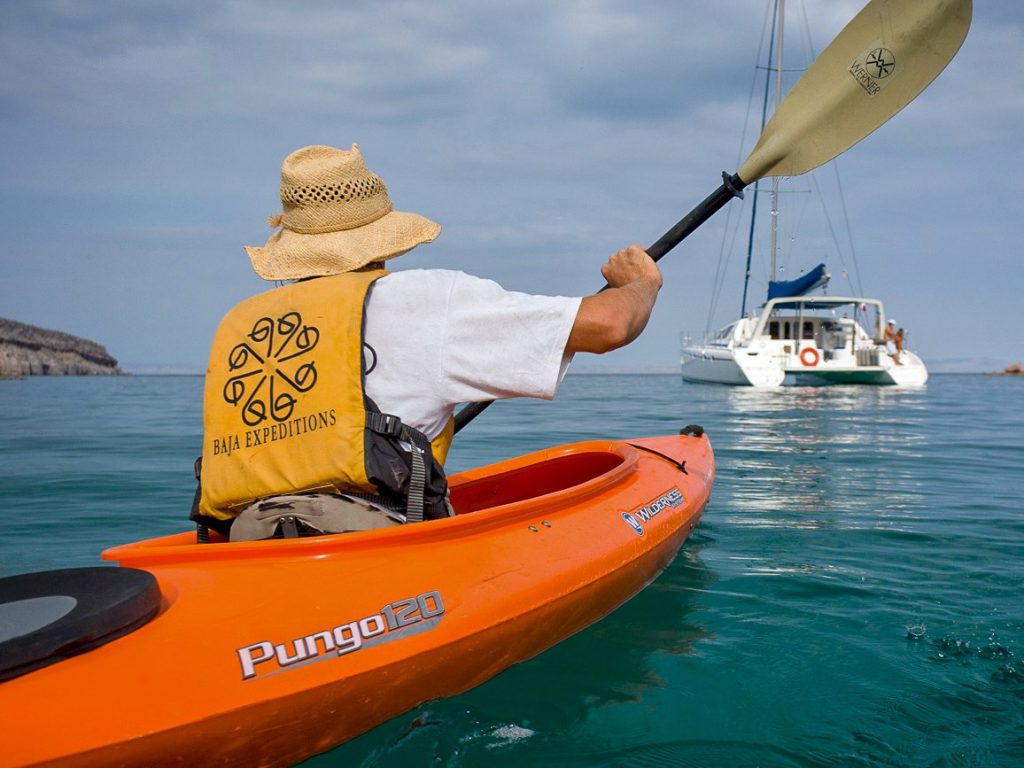 March
Try something a little different on our island sea camping and kayaking adventure. The trip is completely tailored to you – whether you're looking for a leisurely paddle or going for gold – you customize your trip dates, length, itinerary, and level of difficulty. Using our Espíritu Santo Island Eco Camp, spend each day exploring this natural protected area, stopping to snorkel with sea lions, hike the secret enclaves of this diverse coastline, and so much more. This is also your last chance to catch the friendly gray whales of San Ignacio lagoon before they migrate to Alaska.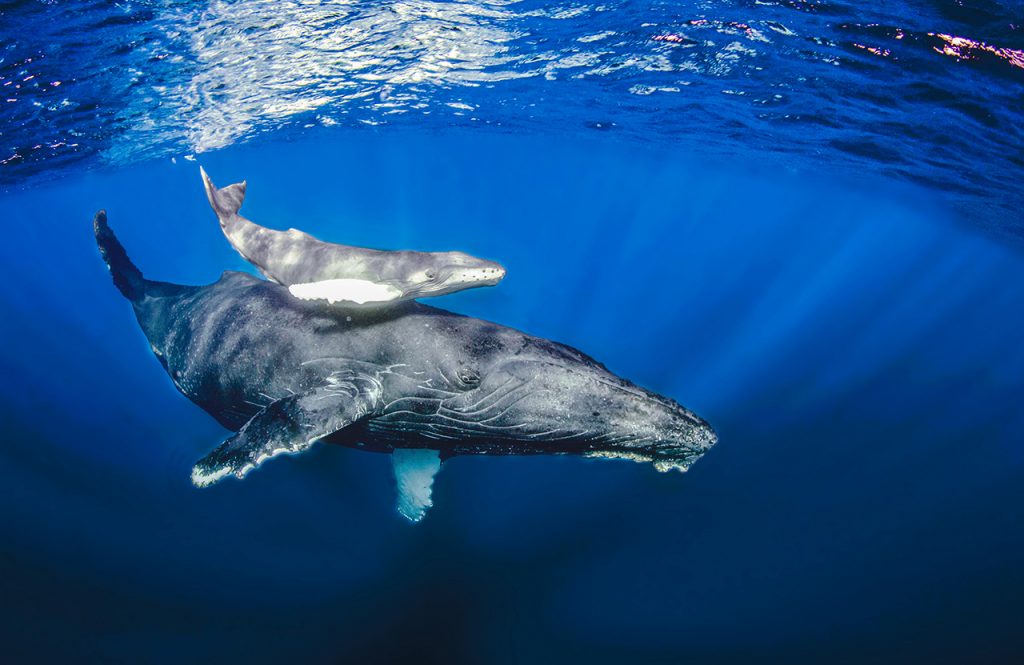 April
Blink and you'll miss it: this is the grand finale for humpback whale encounters in Socorro. Mothers start to relax with their calves and let them approach divers – we've even had mother and calf pairs hang around the back deck of our boats for three days at a time. As always with wildlife, there is no guarantee for these magic encounters, there have been life changing moments for some lucky divers on these trips.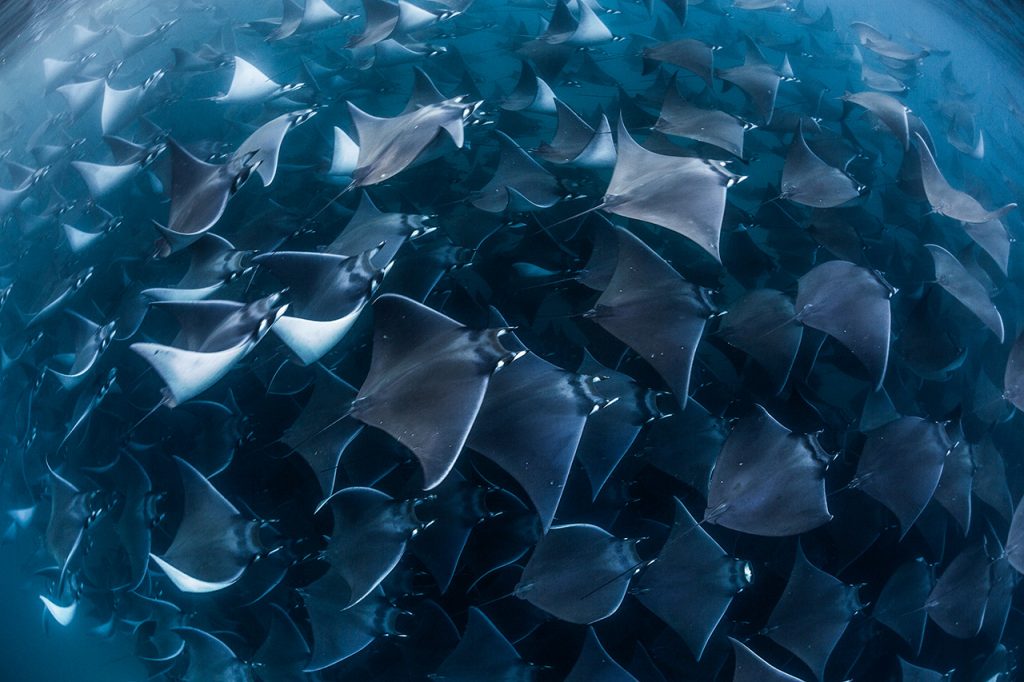 May – June
It's time for mobula camp on Espirito Santo! Whether diving, snorkeling, kayaking or paddle boarding, join the largest aggregation of mobula rays in the world in the Sea of Cortez. Cast your eyes above the waves and witness these rays fly out of the ocean and bellyflop down, while at night witness their schooling behavior around our lights.
May also marks the beginning of bait ball season in Socorro, and consequently, it's busiest time of year (under the waves, that is). This is the only time of year we see schooling silkies, not to forget schooling hammerheads, whale sharks, tuna and pilot whales keen to pillage the bait balls.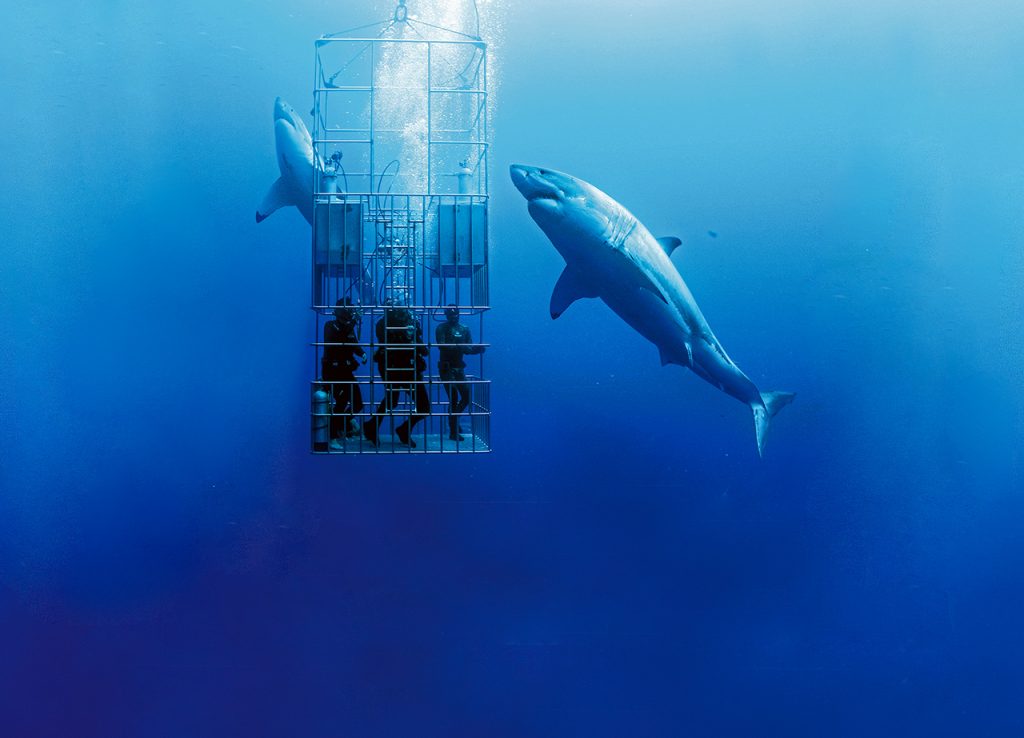 Spotlight On: July Socorro Guadalupe Combo Voyage
Get the best of both worlds with our northbound Socorro and Guadalupe liveaboard trip. We'll begin the adventure spotting whale sharks the size of buses in Socorro, before sailing to Guadalupe to go cage diving with rowdy male great white sharks. Not to mention a pit stop to dive and explore Magdalena Bay. This is a very special trip with limited spaces, so we encourage you to enquire now to save a spot.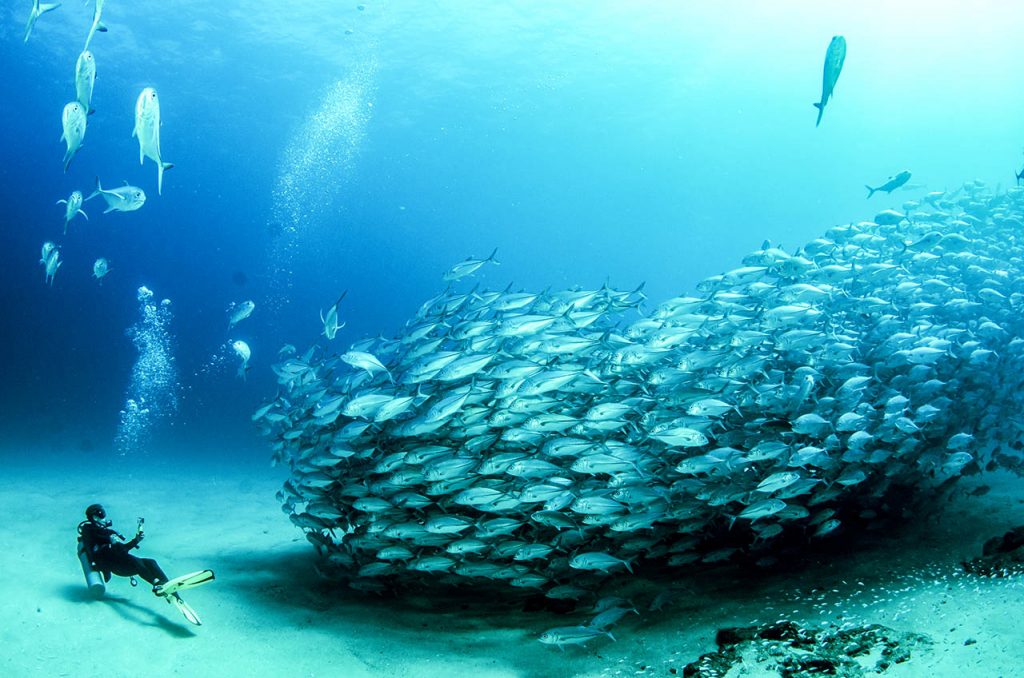 August – November
Between August and November, the Sea of Cortez is at its best with bath-temperature water, incredible visibility and jaw-dropping marine life. Ply the world's aquarium (Jacques Cousteau's words, not ours) and dive the very best sites on our liveaboard voyages. We also offer day boat diving trips from La Paz on our 55-foot Westerly and diving and swimming from our eco camp base at Espiritu Santo. Dive with huge schools of jacks, snappers and groupers; spot turtles and bull sharks and so much more. Pair this with a trip to Guadalupe to see our big toothy friends, great white sharks, mingle in 100-metre visibility.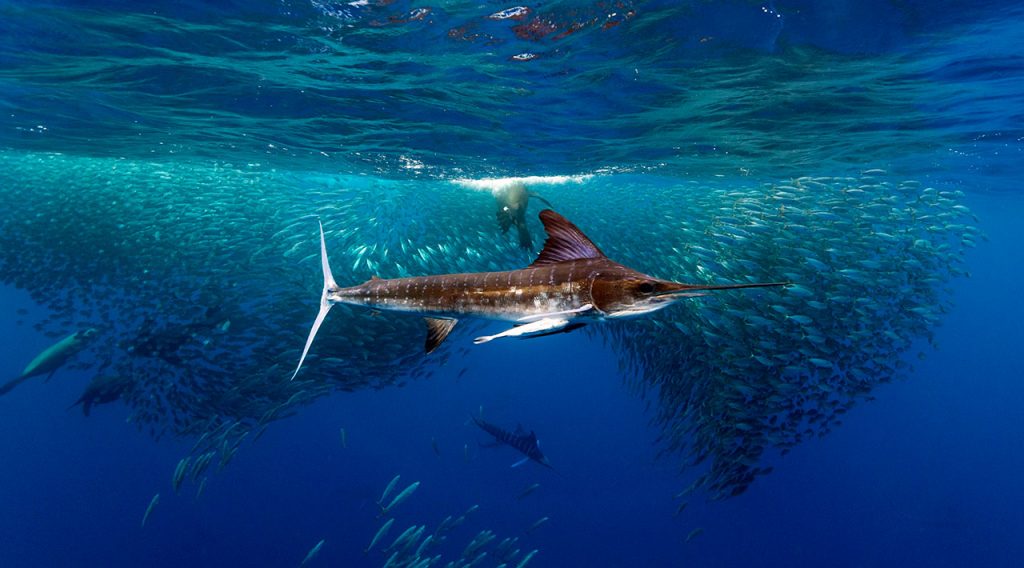 Spotlight On: Striped Marlin Sardine Run in Magdalena Bay
In October and November, in the swirling blue waters off Magdalena Bay, striped marlin gather to hunt on the second largest sardine run. Set sail aboard our 45-foot catamaran Mechudo, where we work with the best local panga captains to join in on the action.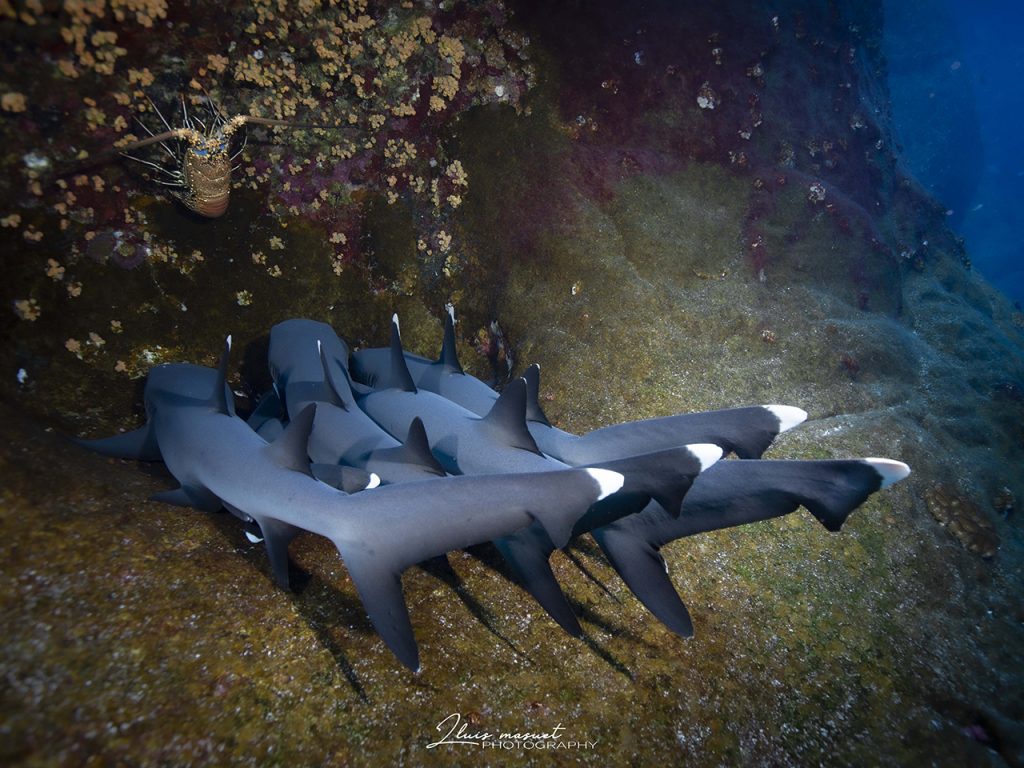 Spotlight On: November Guadalupe Socorro Combo Voyage
Our southbound combo trip for Guadalupe and Socorro is already sold out for 2021, but we still have limited availability for 2022, so it's time to get the diaries out and plan, plan, plan ahead! This trip also stops by Cedros Island to dive with sea lions, ensuring you fill your logbook two-fold. For a sneak peek, take a look at some of our previous trips here.
December
Reign in the year diving with ginormous, spotty whale sharks in Socorro – this is the last time they'll frequent Socorro until July 2022. Pair this with a sea kayaking adventure in La Paz for the ultimate bucket list adventure.
Get the travel diaries out and plan for an epic year of travel. Get in touch and plan your 2021 vacation today.
Image credit: Scott Davis, Annie Crawley, Craig Dietrich, David Serradell, Dan Orr