Just when I thought we could not have more fun than the day before… we did! Taco Night on the sun deck last night was wonderful and a great way to have dinner other than in the dining room. But tonight we had the wine and cheese social and trivia! The crew was so much fun during trivia and definitely made it challenging,
Hector is an absolute riot! From the dive deck to the trivia game, he is such a wonderfully fun addition to this crew. You need to try to keep him as long as you can! Honestly, from Captain TJ to Lieke, Jesse, Mayo and Victor… the entire crew has made a great trip AMAZING!
–Joe Smith, Juno Beach, FL, USA (Scubajoe71)

---
I feel totally elated and astounded that I was able to interact and observe these sharks as it is something I have always wanted to do. I have seen them in photos and videos but having them in front of me is more than a dream come true. I'm looking forward for more shark encounters tomorrow!
–Louisa K., England
---
What an amazing first day! Multiple great whites each dive. Sometimes up to 5 at a time. Even when you are not in the water, the shark wranglers put on a spectacular show on the surface!
–Kraig
---
It was an awesome first day. There was so much more white shark action than I anticipated, and the curious animals came very close to the cages to check us out too. The only thing that could have made today better, is if Pedro Enriquez was onboard the Nautilus Belle Amie with us!
–Ryan Gall
---
It's awe inspiring when you see the unmistakable silhouette of a great white shark first beginning to appear, seemingly out of nowhere from the great blue abyss. Then to become witness of the pure elegance and gracefulness of these truly beautiful and remarkable creatures as they glide effortlessly through the water.
In an instant the this peacefulness turns to pure adrenaline as the shark arches vertical and accelerates like a rocket after its prey and breaches the surface in epic fashion. Many thanks to the amazing and hospitable crew of the Nautilus Belle Amie making this a trip that should be on everyone's bucket list… Epic!
–Ryan Goodwin, Fernie, BC, Canada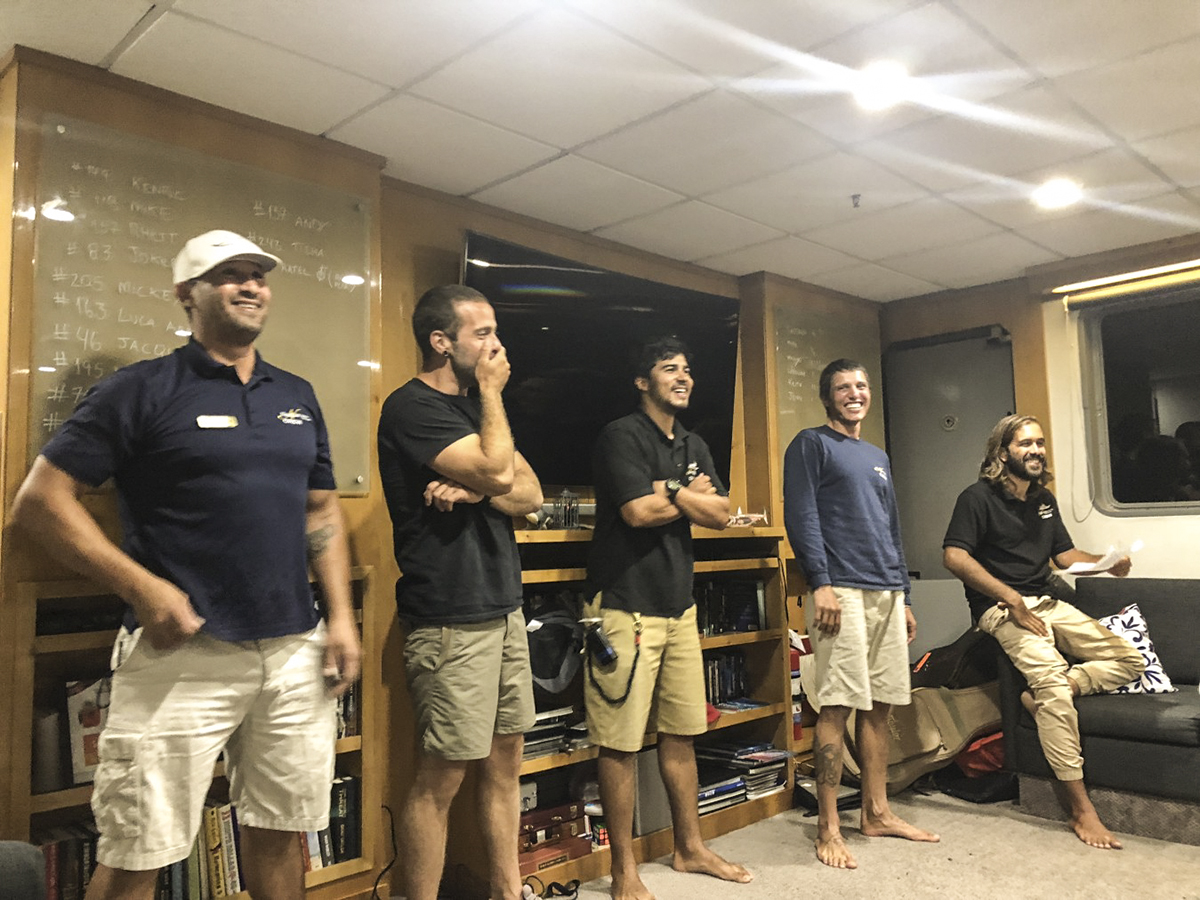 ---
Pense que habia experimentado lo que era la cortesia en los liveaboard, y que no se podia superar… me equivoque. A vidaabordo de Nautilus Belle Amie supera lo inimaginable, calided humana, eficiencia total, no recomendaria a nadie otra experiencia que solamente puede brinda esta compania.
–Horacio, Buenos Aires, Argentina
📷 by Scott Davis (ScottDavisImages.com)