Lots of great action today! Several sharks got the bait, jaws out for a huge bite, and there were many close up fly-bys. For those who got out of the water early, they missed out. "Rhett" and three of his friends kept circling, fast and close, until "Rhett" did a partial breach to grab the bait and came at us with jaws wide open. A few tuna ran up fast then dove back down, and the Jacks darted for their dinner. And lets not forget the crew! They did a wonderful job keeping the great whites around, and helping everyone enter and exit the cages all day. A great day at Guadalupe Island!
–Caroline & John Alexander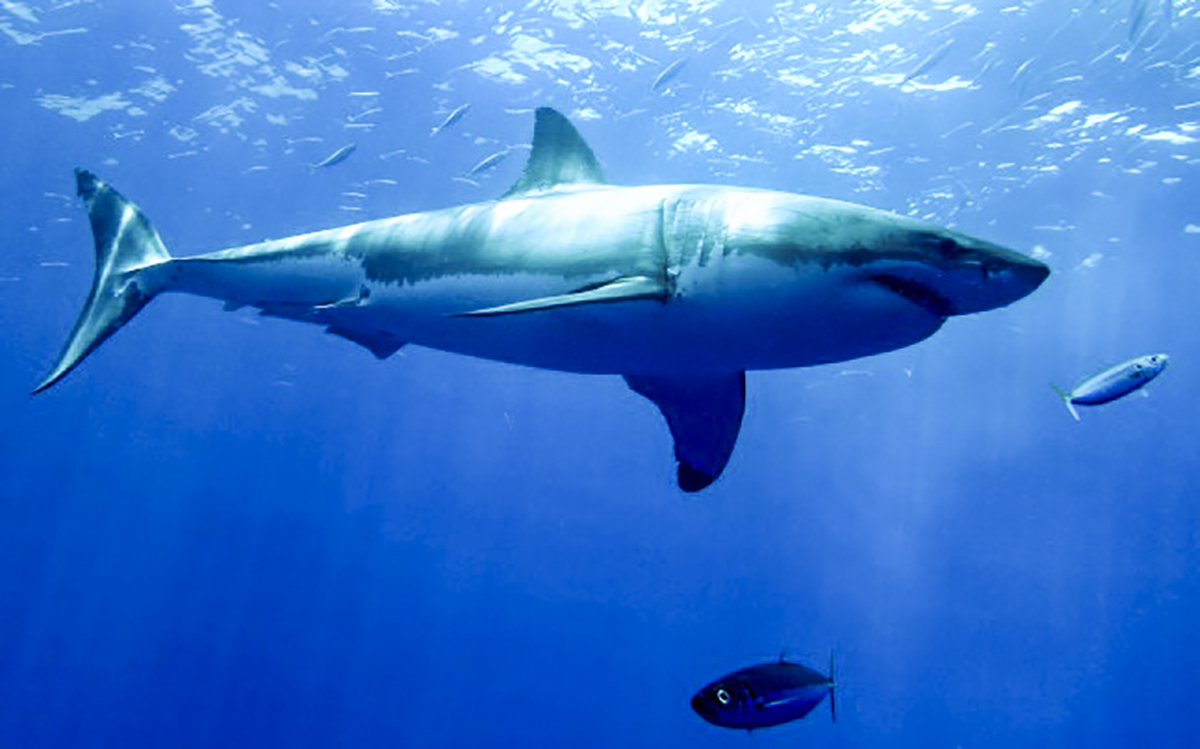 ---
I've been wanting to cage dive with great whites for about 10 years and finally decided to pull the plug and do it. After all, being from Chicago, we don't see sharks. Boy, am I glad that I did! I had high expectations from the reviews I read and I must say it was phenomenal and did not disappoint!
So many shark were out everyday!! It's truly amazing to see these majestic creatures up close and personal in their natural habitat. Everyone on the boat is pleasant as well, both crew and guests. Words really can't describe how awesome this experience really is! I will definitely be back!
–Kristina Cruz, Chicago, IL, USA
---
At first we arrived at the fantastic San Benitos to see the favourite food of the white sharks – harbour seals. After arriving at Guadalupe Island, we had incredible dives with perfect conditions, calm sea and sunny weather with seven different white sharks on the first day.
The crew is very professional, friendly and we have everything we could want to have. The food is fantastic, as is the service. We are getting so much interesting information from Dr. Erich Ritter about the sharks and each day we see this beautiful animal in a new light. One of the best dive trips in the world!
–Joe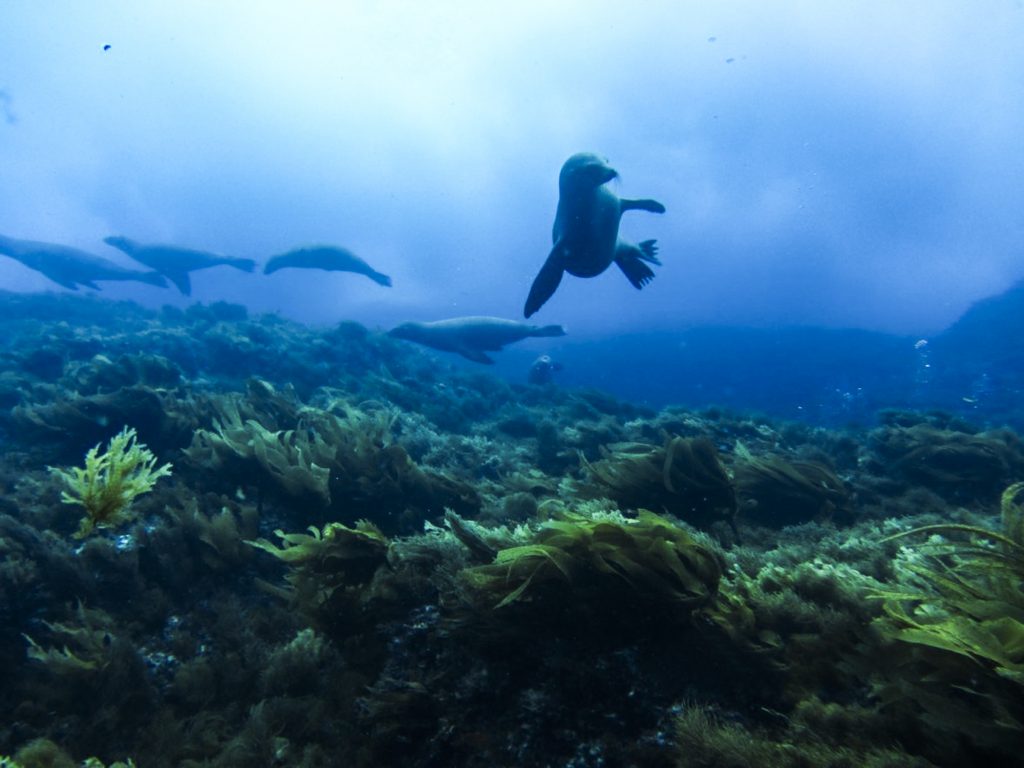 ---
We would like to thank the entire crew for our fantastic trip to San Benitos and Guadalupe Island. Everybody did everything to make this dive trip perfect and we were very happy to see the passion of all crew members for the amazing wildlife out there. A special thank you to Ana and Yanis: they are absolutely awesome, both service and food were excellent and far beyond our expectations. And of course thanks to the white sharks who came so close that we could get unforgettable impressions and a lot of good photos. As already mentioned above, one of the best dive trips in the world.
–Nikki & Joe