Our trip from Ensenada to Guadalupe Island was so calm and everybody enjoyed the trip. It takes a full day, but you don't get bored on the journey as there are many activities like the life jacket drill and our presentation of cage diving, "Shark 101," which is very interesting as it demonstrates how we put the shark cages down in water. There is also, of course, delicious food onboard the Nautilus Belle Amie, prepared by our chef, Julio.
You don't even feel the time pass and then you're ready to get into the action early next morning at 6:30 am. We also start our continental breakfast at the same time so that you don't go down with an empty stomach. On this trip we had a curious shark approach the bait right away, so close that you could see its impressive dorsal fin clearly. Everybody was so excited and ready to jump into our surface cages, including the non-certified divers.
After a basic introduction and practice on how to breathe through the regulator (the max depth on the bottom of the surface cage is 3 metres/10 feet), the non-certified divers were ready to go. So if you are not a certified diver you can still enjoy this experience and tick this adventure off your bucket list (we even do rental diving gear). Water temperature was 20°C, and visibility was at 100 feet +. I recommend bringing a light coat for the night and early morning as it can be cooler in the evenings, and don't forget your biodegradable sunscreen for the day!
–DM Pedro, the Nautilus Belle Amie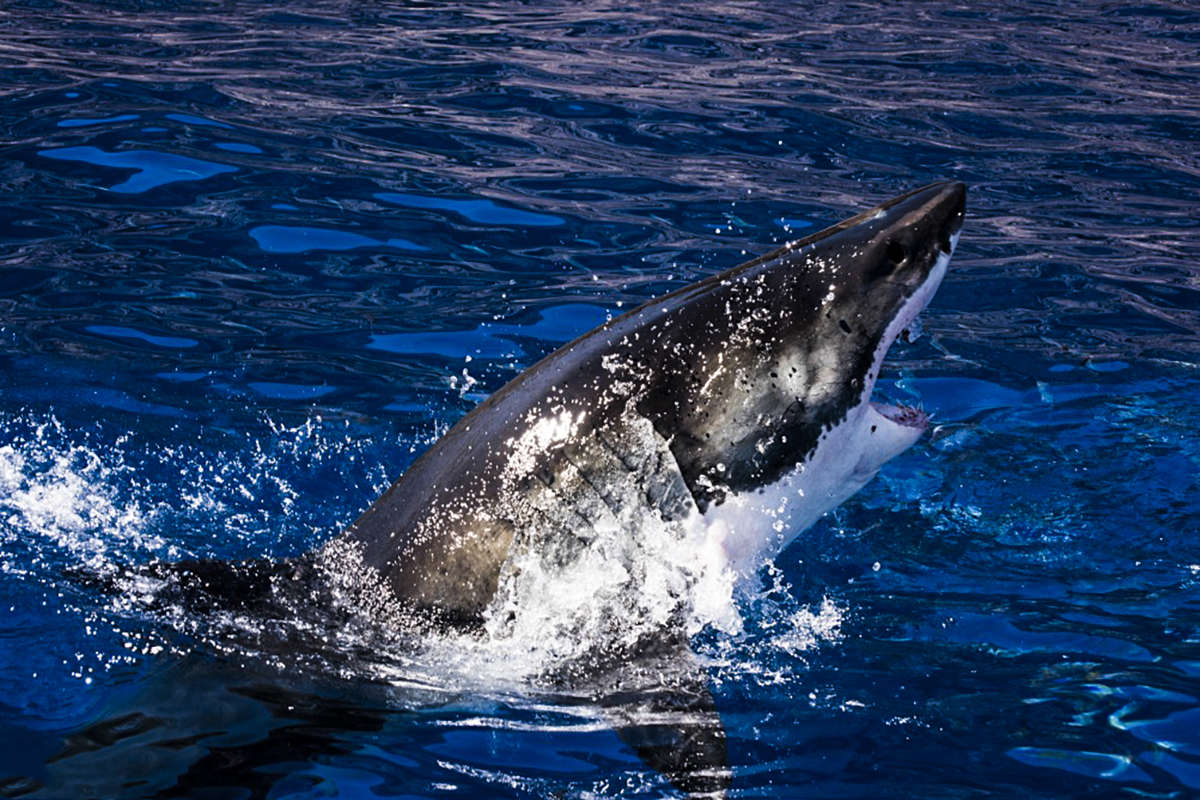 ---
Today was our last day at Guadalupe Island. I thought the first two days were amazing until we started wrangling in the morning. The sharks were going crazy! All day long we saw sharks shooting up to try to steal the bait from our wranglers. There was action on the surface the whole time and the sharks were getting extremely close to the submersible cages. It was a great way to finish the trip. Let's go for another!
–DM Casey, the Nautilus Belle Amie
---
We are at the end of our third day of diving (*tears*), but Guadalupe Island didn't let us down. There was so much great white shark action on the surface, including several breaches! There were also some calmer moments where the sharks came really really close to the submersible cages! We saw around 8 different sharks today! Awesome!
–DM Keoni, the Nautilus Belle Amie