I have been on a lot of dive trips to Socorro Island, and this one certainly ranks high on the list! On our checkout dive, just after entering the water, we turned around and a chevron manta was just hanging out there, like a Christmas present, then it came towards us and started circling us. After 10 minutes I started to swim off to look for more life. We found juvenile Silvertips getting cleaned, a couple of big Galapagos sharks slowly and boldly swimming close to us, and meanwhile the manta is following us for the entire dive! And yes the current is right so there is a couple of Hammerheads slowly swimming in their typical sideways fashion when resting and getting cleaned by juvenile Mexican hogfish. We continued a bit more slowly, as quiet as we could, laying low on the rocks so as to not spook the schooling hammerheads, and then more arrived…and more… and more!! Over 100 schooling Hammerheads turned up in front of us. It was an impressive site, even for a senior diver like myself, in the clear morning light. And that was all just our first checkout dive!!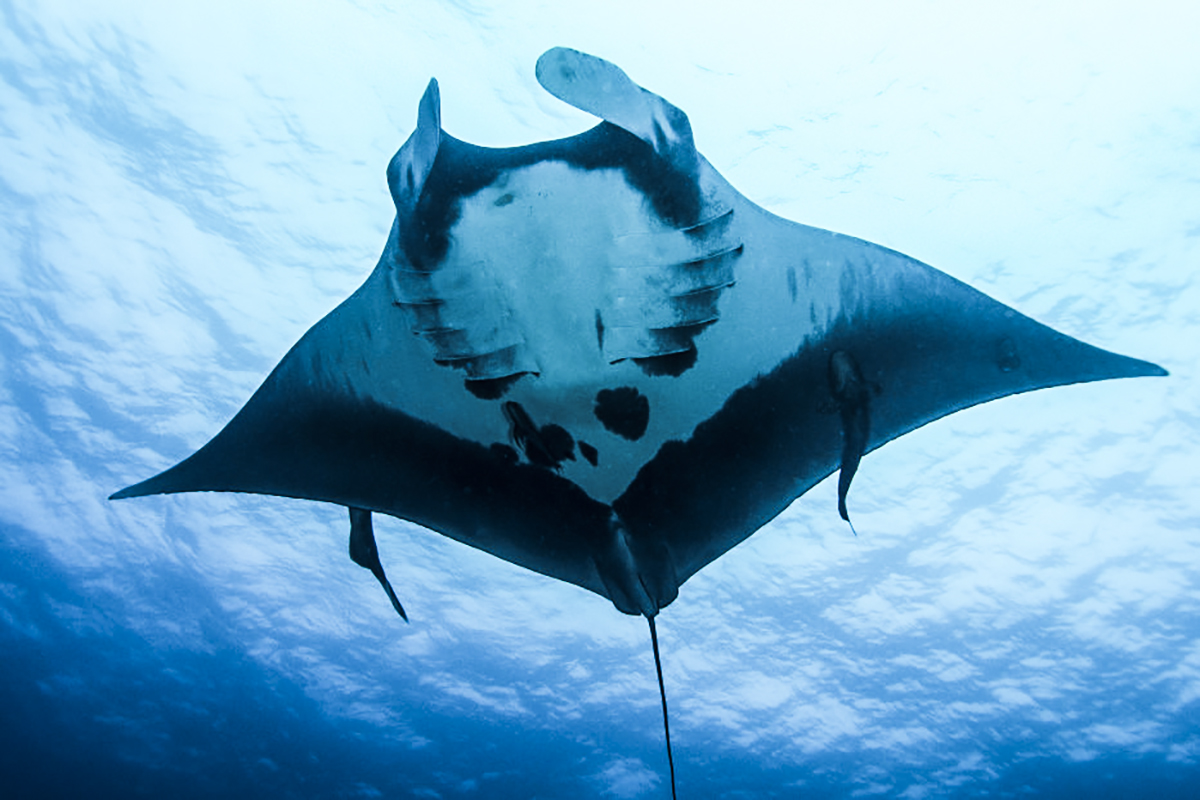 Normally I don't like it when people get a first dive like that because of expectations, so I tell my group "Don't expect this now each dive and each day! This was very good, and just to let you know, I can promise you slow dives and slow days! Okay?" However, it seems I could not make that promise! Each day was good and almost each dive was good. Of all our dives I can only count one dive without mantas! Roca Partida had no current so there was a bit less sharks than normal but there was crazy Yellowfin tuna feeding on a big vortex of Bonitos as big as a 100 across, and then later came the Silvertips and Galapagos sharks, and divemaster Ivan led the divers to a nice group of hammerheads. We also had a pod of dolphins visiting one of the groups, while the other saw them in the distance.
At Punta Tosca the mantas were there, a bit harder to see, but good. We went to an old dive site that I have not visited for a while, an undersea mount at a 70-100ft deep, a bit away from the main area and had really good shark encounters with Silvertips and Galapagos sharks; it would be nice to visit it again soon! At Cabo Pearce there was mantas, mantas, mantas and Bottlenose dolphins, and more mantas, up in the shallow calm water, so there were many great photo opportunities.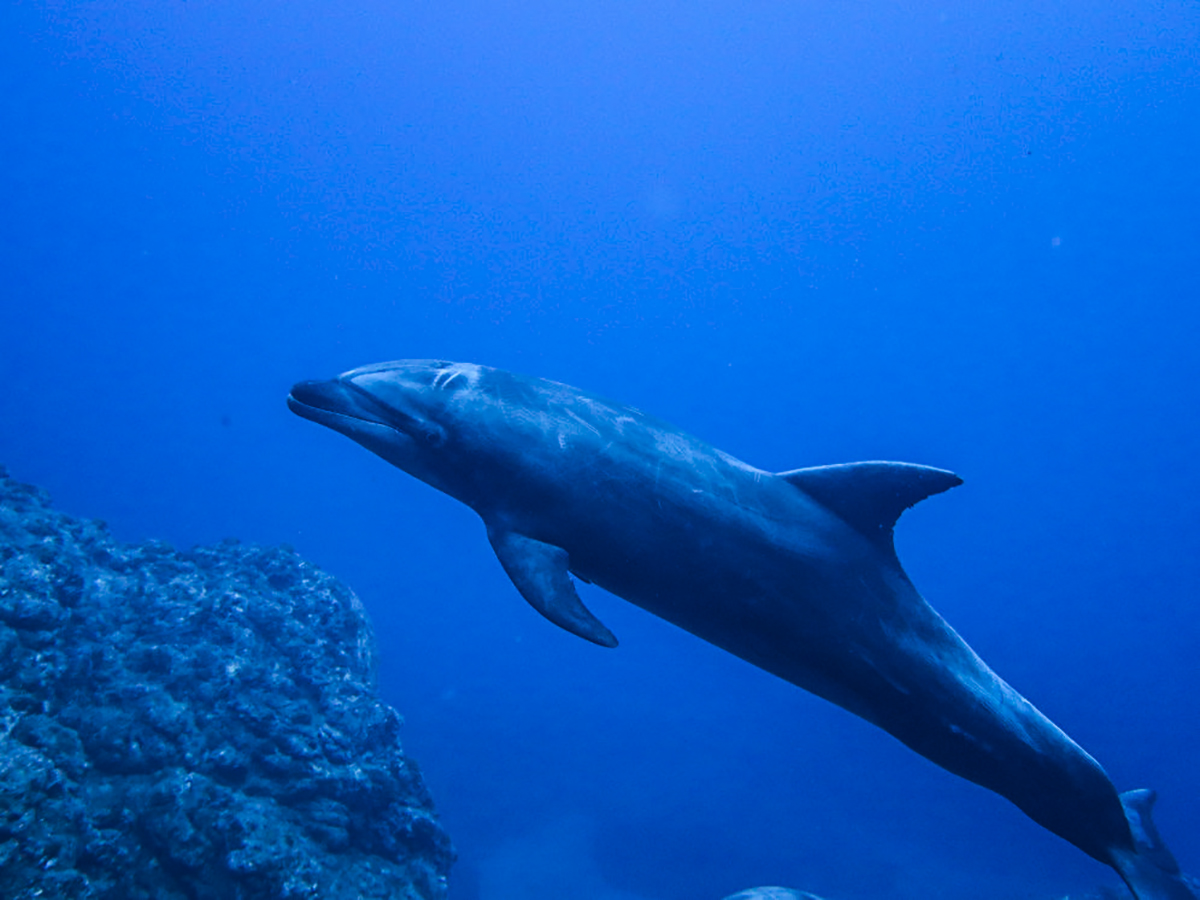 At the Boiler there were also mantas, mantas, and more mantas and on our last dive we had a fantastic 15 minutes watching a hammerhead turning round and round in circles. We were stuck still and hardly breathing, sitting by the rocks quietly and watching the animals doing their thing instead of what 90% of the guides and divers are doing here, swimming like a maniac through water! Then I saw Ivan's group, I slowly wave to him to bring his group down and he slowly approached us. Our group left and his group takes over, continuing to watch the animals.
We moved on to watch 6-7 Silvertip sharks getting cleaned while a single, bigger, Galapagos shark went around in circles. Looking up, a massive group of schooling Hammerheads joined another massive group of schooling hammerheads and then there were over 100 sharks swimming close together in the misty water. It looked like they were slowly gliding in the sky above us. I wished I had a camera with me because it was freaking beautiful! We ascended slowly and went with the current and two mantas turned up and started playing with us, all the way through the safety stop!! Oh yeah, and some of us saw a Tiger shark too!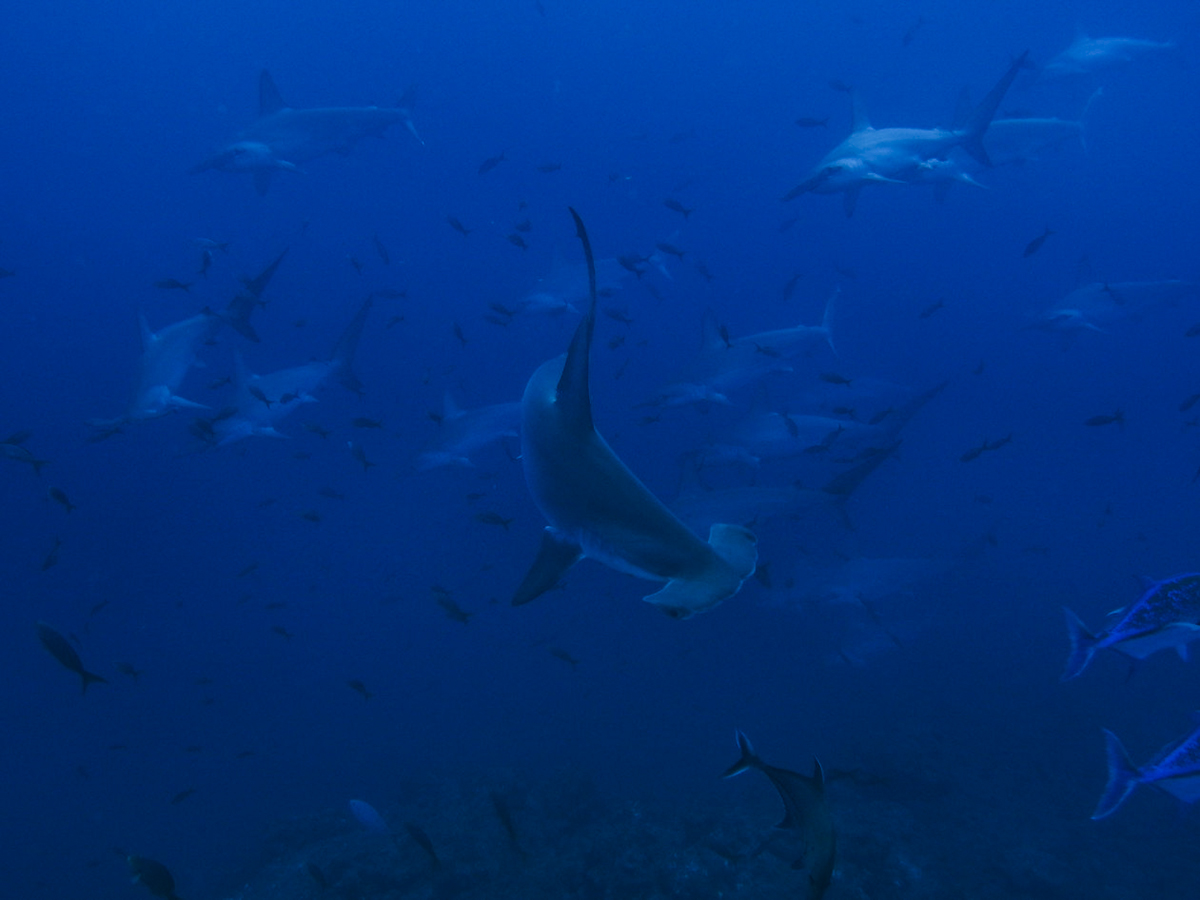 This was very beautiful trip with an interesting mix of nice people from around the world. What really helped us have fantastic interactions was that this group of divers acted calm and quiet in the water and that allowed the animals to come close and even approach us like the mantas and dolphins, so I lift my mask to all of you! We were also diving all the sites alone this week, except the last half day, but we coordinated it correctly so it worked great!
Thank you for your time. We just had a great Christmas week, so Merry Christmas and have a good New Year!
–DM Sten "the Vikingo," the Nautilus UnderSea
📷 by Dan Tirtowidjojo