It feels great being back out here at Socorro for the New Year. Lucky enough, the whole island was empty just for us, with the exception of a little sailboat from Canada! Great conditions, calm seas and a blue sky. Underwater, for our checkout dive, there were many silvertip sharks, juveniles, and of all sizes… absolutely lovely. Mantas welcomed us right away, a Black juvenile, and two Chevrons, hovering over the cleaning station. There was also a big Galapagos shark who wasn't shy either and came really close, just like the young silvertips.
You can imagine the smiles on everybody's faces, what a way to begin! Oh oh, almost forgot, because I personally did not see it, but a big pod of Bottlenose dolphins showed up for the 3 other groups after mine. Divemaster Xavier had plenty of time to count the 21 of them as they circled the group again and again!
The rest of the day did not disappoint either, with hammerheads in numbers up to 10 in a school just off the reef, and the silvertips and Galapagos sharks mentioned above stayed all day. But we also had Silky sharks too, just under the Nautilus Belle Amie for the whole day, for those starting or finishing the dives directly from the dive platform. Now I've gotta run up to the top deck, the Taco Fiesta just started!
–DM Adrian, the Nautilus Belle Amie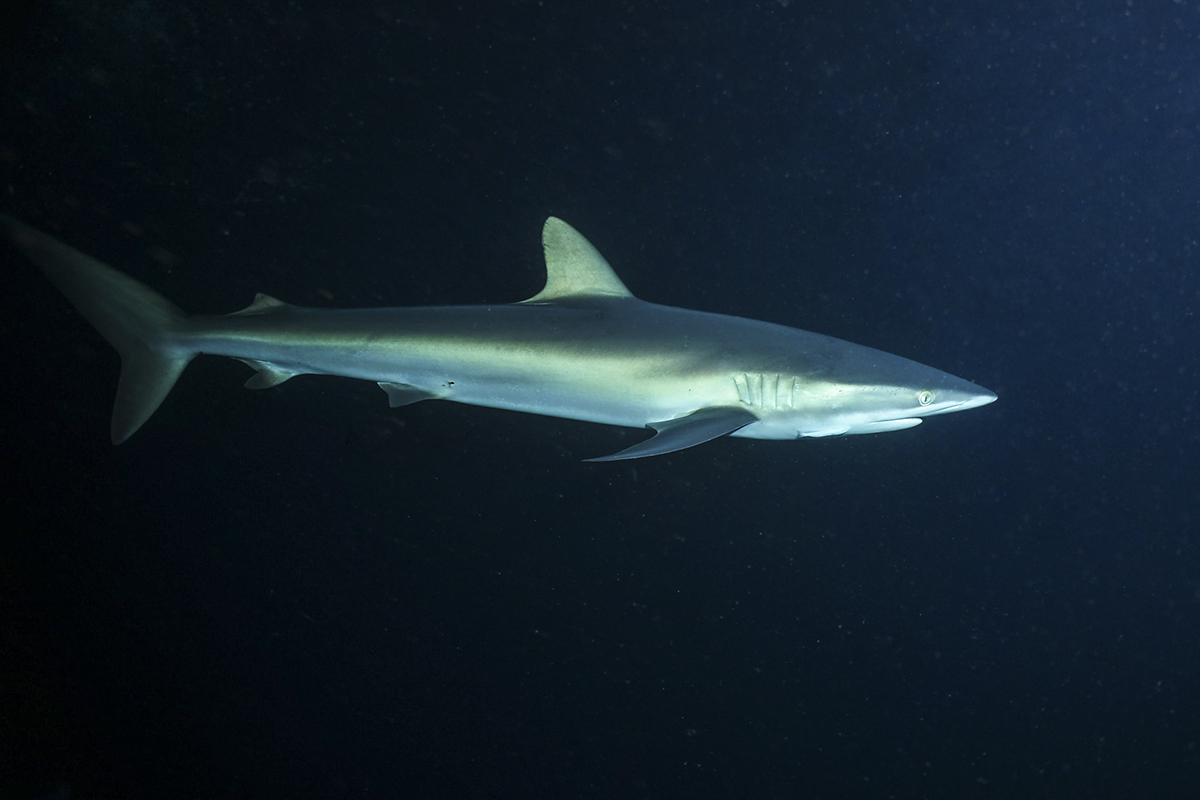 ---
As we are finishing the first trip to Socorro in 2019 we have a lot of happy divers on board exchanging photos and many are talking about coming back next year. This is how we like it!!
And the diving was truly fantastic!! As an example, we saw mantas every day, we saw hammerhead sharks every day and we saw dolphins on 4 out of the 5 diving days! For me this trip especially, the hammerheads were amazing. We had a great and close encounter with a school of at least 50 individuals in Cabo Pearce. The current was on the stronger side and we were hiding in the sweet spot by the receiver as I spotted 4 -5 individuals in the distance. The group approached a bit into their direction but then waited a few minutes facing the current. As we were calm and relaxed we saw the big school approaching the rock formations coming from the blue and they came closer and closer nearly swimming over us! An unforgettable sight for all of us!!
A few days later at Roca Partida we were circling the rock in very calm waters and as we looked down at a small distance we saw a hammer again. We swam out and down a bit and at 30 meters depth there were some trevallies and 9 hammerheads swimming among them. Some were smaller some were bigger but all were relaxed and let us hover among them as they circled all around us. The encounter was so close we could clearly see all their features and it was a privilege they let us spend some time with them without getting scared and swimming away! Here's to hoping the rest of the diving this year will remain as epic!!
–DM Jessie, the Nautilus Explorer
---
Walking on the moon at Roca O'Neill! The current was a bit stronger than we wished for, but you know, strong currents brings us LOADS OF SHARKS!! We could just hang ourselves on the arch and not moving at all, and everything passed by us! When we were lured by a Giant Manta we let go ourselves and drifted on top of the plateau, seeing the most amazing landscape you will find underwater. The platform looks like swiss cheese, full of holes and boulders, but I don't expect you to imagine what is it like, it is such a different scenario from our world, YOU HAVE TO COME AND SEE IT BY YOURSELF! Socorro Island is going to be your next adventure and we will let you explore every corner and see all the animals it has to offer with the most comfortable and safe fleet of diving liveaboards: live the Nautilus Experience this year!
–DM Felipe, the Nautilus Belle Amie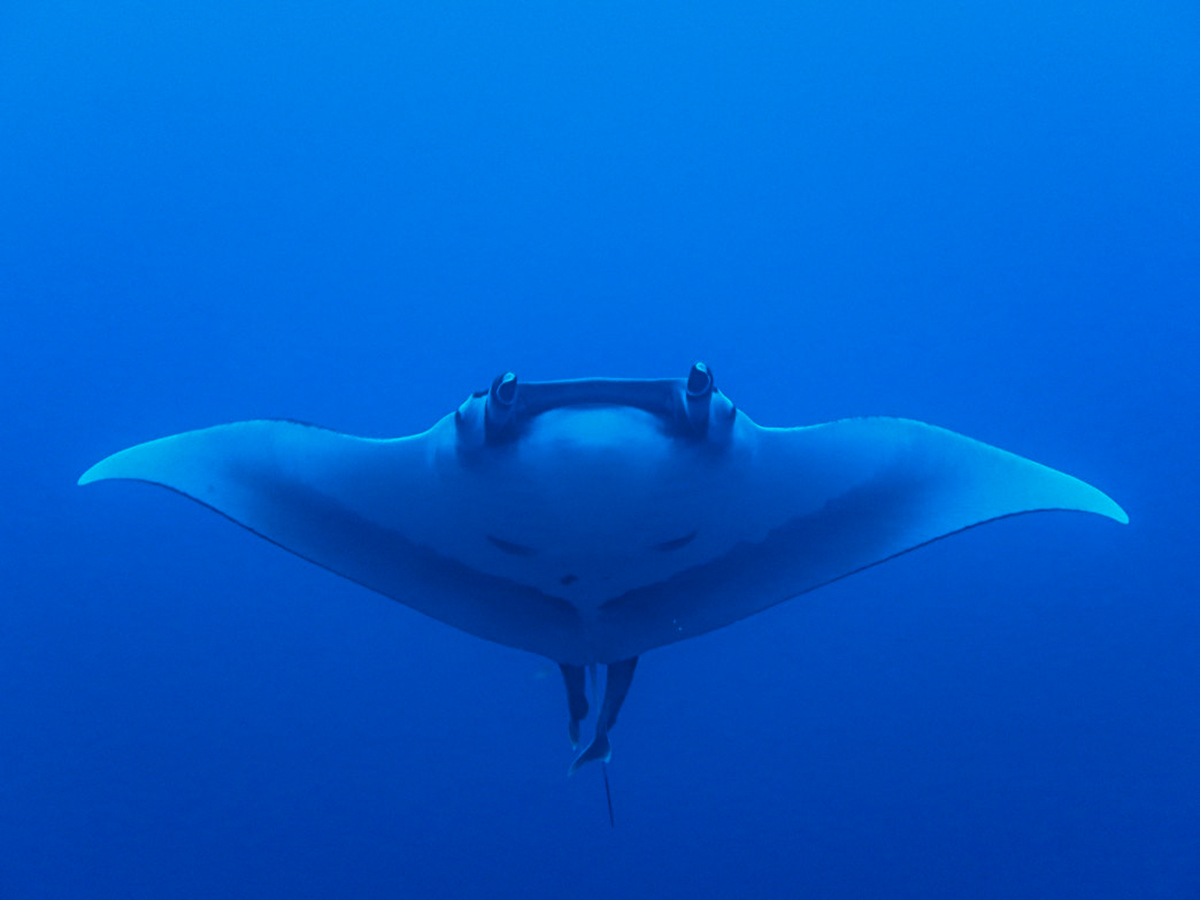 ---
You know that feeling when you are on your safety stop drifting peacefully thinking about the sharks, and the tunas and all the amazing reef action you just saw on the dive, but you are kinda missing you saw a giant manta… and then out of the blue like a superhero comes a huge Chevron Manta and starts doing tricks, belly up, stop and free fall, then head down and free fall again playing dead, then loops and blinks at you and waves hello with her right cephalic fin… and then you come back to your boat and enjoy a delicious hot chocolate in the hot tub under the warm Mexican Pacific blue sky?
Only if you have been to Socorro aboard a Nautilus Liveaboard would you know what we experienced today right after breakfast. So sorry for those that can only imagine it, but what are you waiting for?! Now I gotta go, it's time for our awesome (SSS) Silky Shark Snorkel at night!
–DM Adrian, the Nautilus Belle Amie
---
Starting the year diving at el Canyon was like winning the lottery: Hammerheads, Mantas and Dolphins in the first dive of the trip… Once you dive the Socorro Island with us you will be spoiled! We are waiting here for you with all our Sharks, Mantas, Dolphins and Whales!
–DM Felipe, the Nautilus Belle Amie
📷 by DM Jessie