Having wanted to go on a great white shark diving adventure for over 30 years, we finally took the plunge and decided to come now, as a family, for our 20th wedding anniversary. With the waiting finally over and the excitement building, Connor woke up at 5:50 am to get ready to wriggle into our wetsuits, hoping to be one of the first in the surface cages. Before we even got in the water, we heard "SHARK," when Erick and Connor spotted a shark in the water. Even Madeline was awake early with excitement to get in the water.
With the submersible cages bobbing at the starboard and port side of the boat and the 'tunasicle' wranglers waiting on their platforms with their treats swinging in the air, the surface cages beckoned us to enter them for a glimpse into the world below the surface at Guadalupe Island.
With about 15 combined hours in the water, including 7 submersible cage dives, countless pictures and videos, very pruned fingers and having seen five sharks in the water at one time, the Bock family was ready to log it as one of the 'best days of our lives' and having 'far exceeded our wildest hopes.' Thank you to everyone on the Nautilus Explorer boat, crew and guests!
–The Bock Family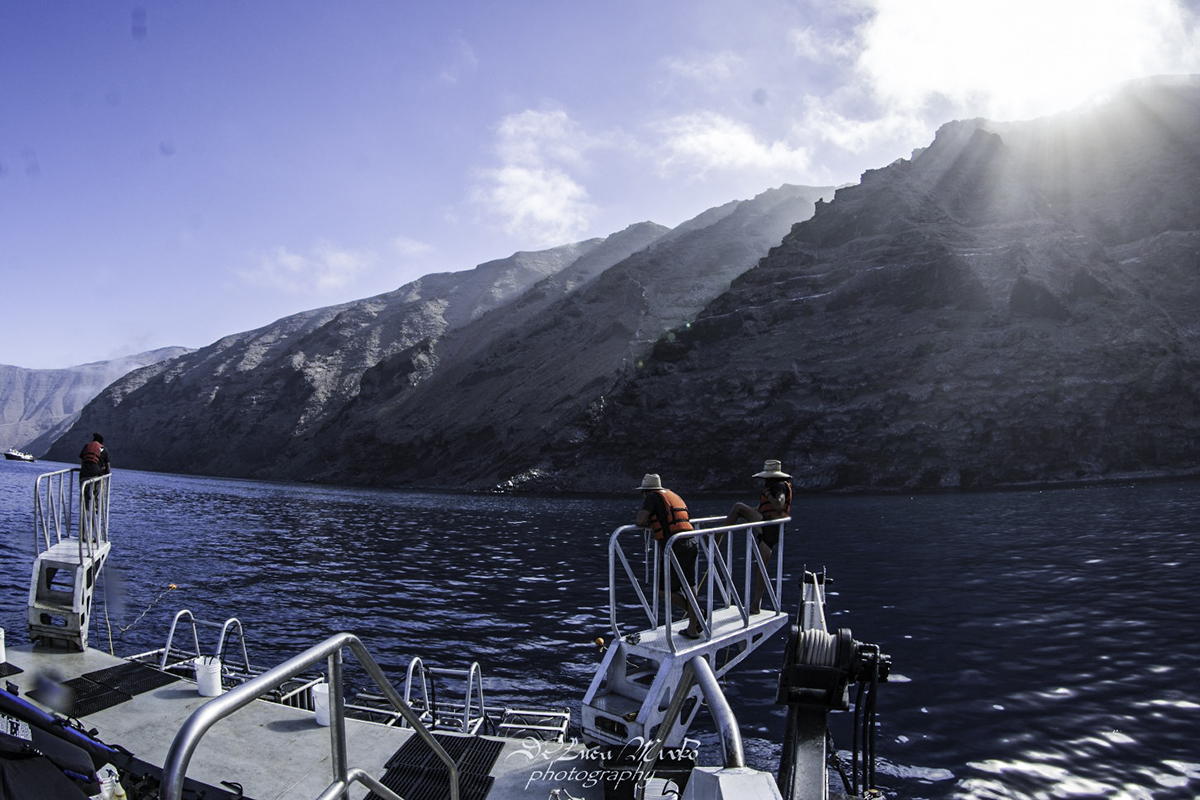 ---
This trip has been fantastic on so many levels. The great white shark diving and the opportunity to see these amazing and often misinterpreted predators of the deep has far exceeded my expectations. The power and, at the same time, grace, they exhibit is truly amazing.
Bringing my family was a little nerve-wracking but from the moment we met Emilio in San Diego, he welcomed us and made it clear there was nothing to worry about. Emilio went that extra mile to make sure the whole family had an amazing adventure. The entire crew and the ship were great and I highly recommend this experience aboard the Nautilus Explorer.
–Erick Bock
---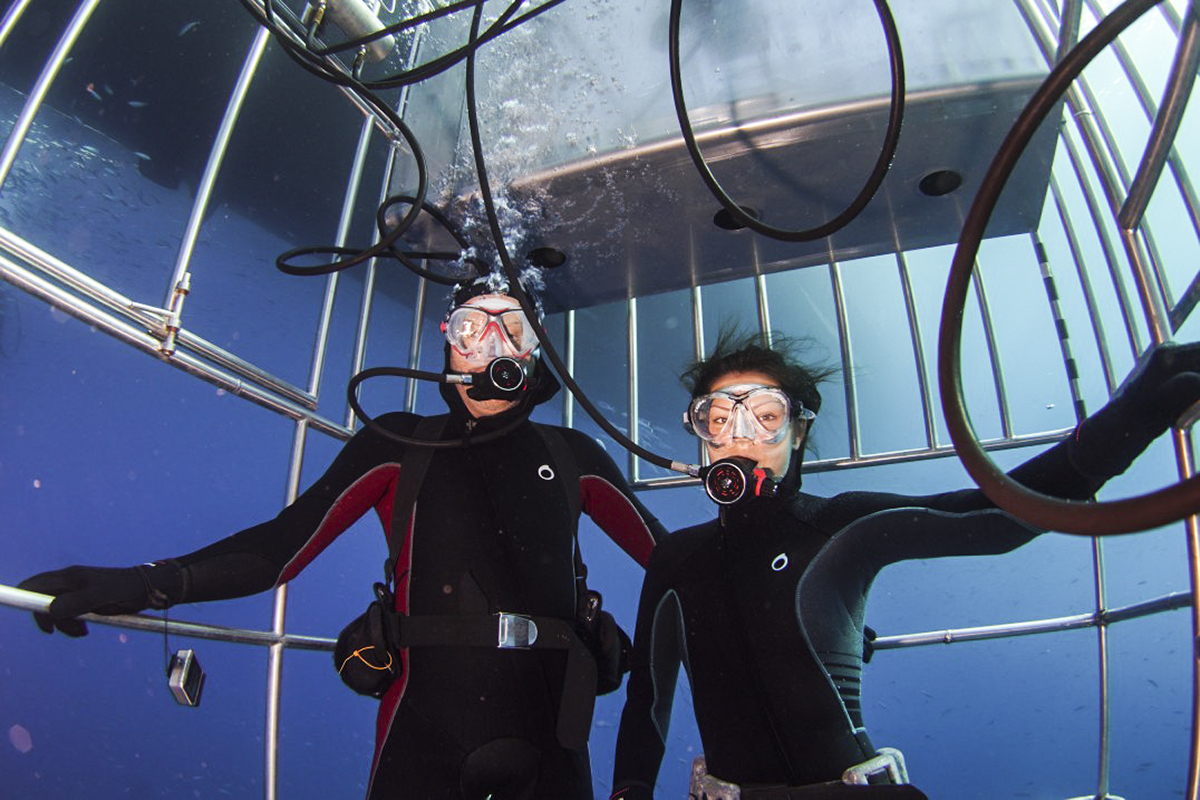 It's hard to put into words how spectacular this great white shark diving trip has been. The experiences that the Nautilus Explorer has given us will never be forgotten. The crew is truly one of a kind and is full of kind people that will go the extra mile for you in any way possible to make your trip even the slightest bit better. We had such an amazing time, both below and above the water. There's nothing quite like seeing your first great white shark underwater, but once you do, it's impossible to forget. We want to thank each and every person on board the Nautilus Explorer for providing us with such a special adventure. We look forward to coming back again next year!
–The Ando Family
📷 By Divemaster Mirko