This is the trip of a lifetime… a must do!! The crew takes care of your every need, and are extremely knowledgable about the sharks, the island and the diving safety. You don't need to be a certified diver to fully enjoy the trip. The surface cages are full of action and endless opportunities for amazing video and photos. It was beyond our expectations on every level!! Book now!!
–Lori & Colleen, USA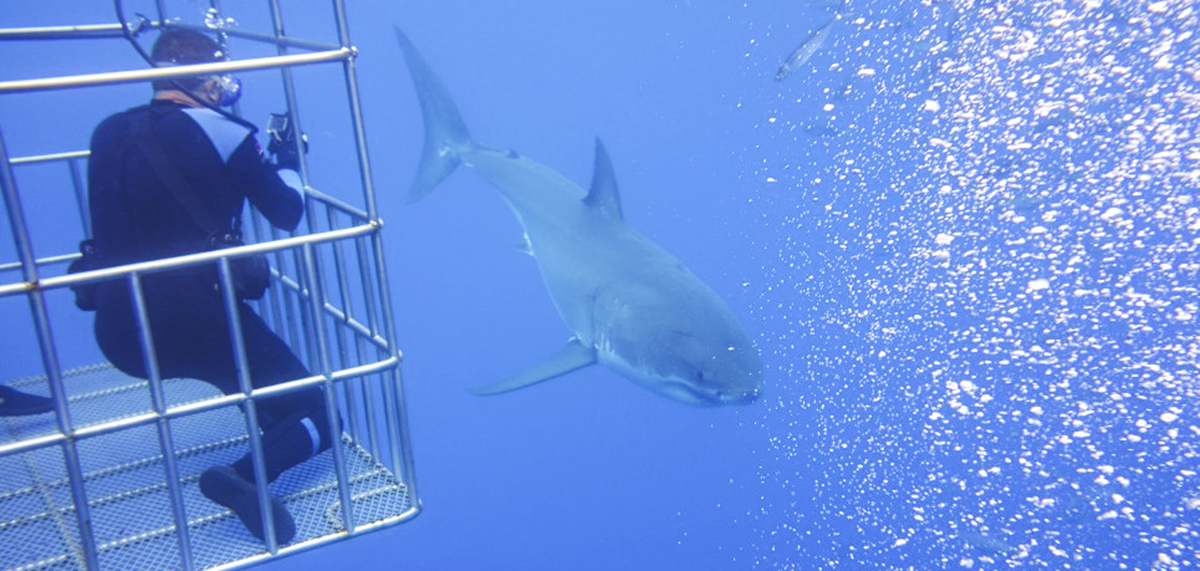 ---
An unforgettable experience over three days of diving with the great white sharks of Guadalupe Island. Unlimited surface cage time allowed me 13 hours of diving with the sharks over 3 days. The crew is exceptionally professional and organized.
We were well looked after aboard the Nautilus Belle Amie with a great food selection such as fish tacos, filet mignon & taco night on the upper deck! Shark ID & Shark 101 classes kept our interest over the course of our diving days.
Thank you Captain Graham, George, Felipe, Thiago and all the others (sorry, I forget all the names of the staff – you were all awesome!). This experience is one that will be fondly remembered.
–Derek
---
It was a beautiful experience. Everyone on the staff was exceptional and made the trip even more memorable. I couldn't believe how many sharks we were able to see on each dive – it was truly incredible. I am looking forward to returning with our children one day to share the experience. Thank you everyone!
–Mollie Trembath Chandler, AZ, USA
📷 By Yuri Drozd