Awesome second day at San Benedicto, starting early all groups enjoyed several mantas, including a massive black manta that kept coming for her bubble bath, a school of about fifty hammerheads came out of the blue into The Canyon, and as usual the cleaning station did not disappoint with a parade of mantas, dolphins, juvenile silvertips and Galapagos all at once. I mean, what else can you ask out of a dive?! The rest of the day continued to be busy underwater, although the current changed bringing lower visibility to the area. More and more mantas congested the area, with up to 3 chevron mantas and the same gorgeous, spotless, black manta from the first dive. Also worth mentioning was the group of Galapagos sharks we enjoyed at the end of the day, right under the Nautilus Belle Amie, for the tired divers who refused to swim further out. Heading to Roca Partida, this is only getting better!
–DM Adrian, the Nautilus Belle Amie
---
As we are just on our way to Cabo after an amazing combo trip, everyone is a bit sad it's already over but we all made some amazing memories on this adventure! 15 days aboard the Nautilus Explorer and we enjoyed a vast variety of marine life! The water became warmer and warmer as the trip continued, a pleasure for guests and crew alike! We started with numerous great white sharks, dolphins on our days at sea, playing with friendly sea lions and then the amazing giant mantas of Socorro!! They seemed to have missed us over the summer as they were very friendly and danced in front of cameras and came in for very close passes by all divers! Even the sometimes shyer black morphs were curious and playful! A part from this we saw 7 more types of sharks: Hammerheads, Silkies, Duskies, Silver Tips, White Tips, Galapagos and Horned Sharks! And some Bottlenose Dolphins at Cabo Pearse! An unforgettable 2 weeks!! It's not a surprise that many guests are already talking about joining us in the future for another trip!
–DM Jessie, the Nautilus Explorer
---
On our first dive, after ten minutes, we saw our first black manta (Thank you San Benedicto for greeting us like this!), on the second dive we saw two chevron mantas which played with us for about ten minutes, on the third dive we had one more chevron just for our eyes and on the fourth dive… No mantas but three female hammerhead sharks pretty close and about ten swimming in the blue. Tomorrow we will dive in Socorro. Welcome back to Socorro Nautilus Explorer!
–DM Ari, the Nautilus Explorer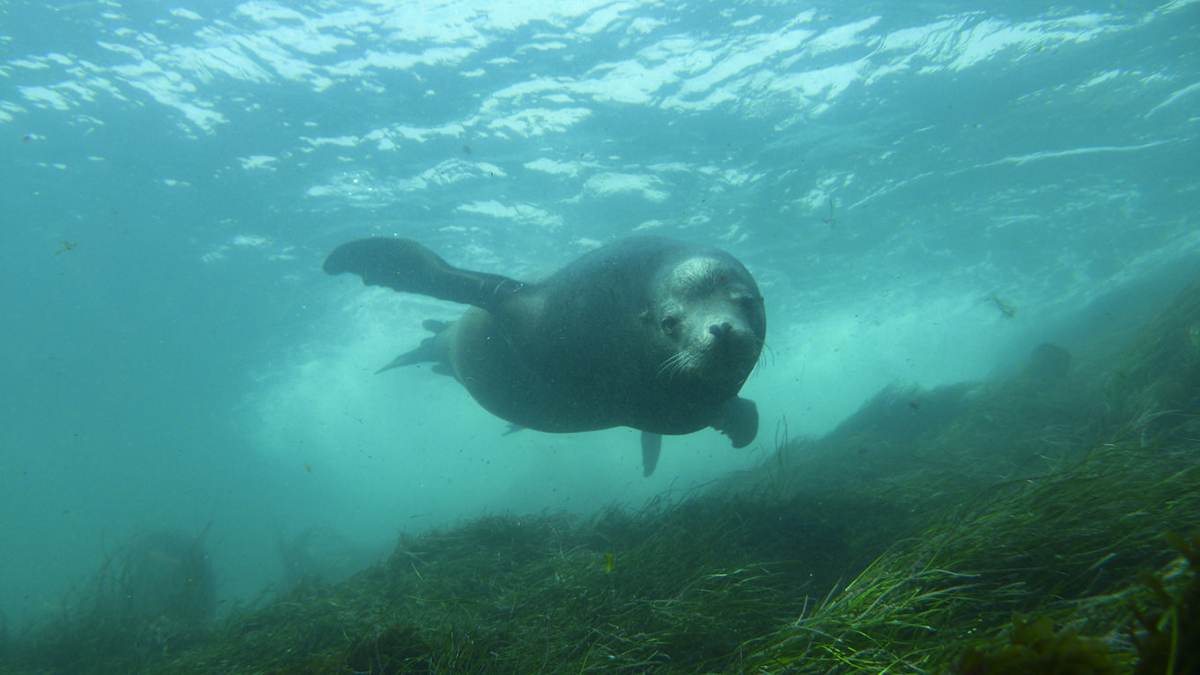 ---
We gather again at Roca Partida; our sanctuary in the Pacific Ocean, for another ritual of Manta courtship and shark whispering! If you hold your breath for a little while, you can get closer and closer to them, but this time no effort is needed, these Mantas were calling us to dance with them, one on one, one by one, luring us around this beautiful rock! This is the start of season 4 for me in the Archipelago of Revillagigedo. You can't describe with words the felling of joining these expeditions with amazing guests and amazing crew members on the Nautilus Belle Amie. After 15 days of sailing from Guadalupe to Socorro, we were awarded with the most amazing encounters with the giants of the ocean, and I must say this was a fantastic start. Join us this year again for more Manta love!
–DM Felipe, the Nautilus Belle Amie
---
San Benedicto Island, 10ft seas, 12 knot winds, overcast. Maybe not the most inviting conditions to get in the water right out of bed… but we did anyway, and it paid off! Best diving of the trip, just when we thought it couldn't get better. The Boiler with no current, a pod of 15 dolphins cruising between divers for more than an hour. CRAZY FUN! One of the dolphins did a couple of perfectly round fat bubble rings, so cool!! But there were mantas all the time too, 3 chevron, 1 manta and a huge school of tuna formed a massive wall on the west end of the rock.
Second dive, also with tough conditions, but amazing manta action all the time, 5 mantas, including a juvenile black manta that came and went tirelessly. After lunch we moved it to The Canyon, calm seas, clear water, and no current either. A school of 10 hammerheads passed by pretty close to the cleaning station, where 3 juvenile silvertips were posing for the divers cameras back and forth. A delightful day of diving could only end up with a delicious Cheese and Wine party on the sundeck, followed by the memorable steak night. Incredible combo trip!
–DM Adrian, the Nautilus Belle Amie
---
This is Cabo Pearce: Dolphins, Mantas and Hammerheads, all of them as close as you want to get! We love these moments when the dolphins make tears of joy come out of our divers eyes and posing for pictures which will remind us of a trip of a lifetime! Tomorrow we will await for them again at the Boiler in San Benedicto Island. Water conditions here was amazing today, some light current but you could see over 100ft! And diving without a wetsuit is a must on this time of the year with such a warm water! Take a break from the winter and come visit our friends in the Archipelago of Revillagigedo with the Nautilus Belle Amie!
–DM Felipe, the Nautilus Belle Amie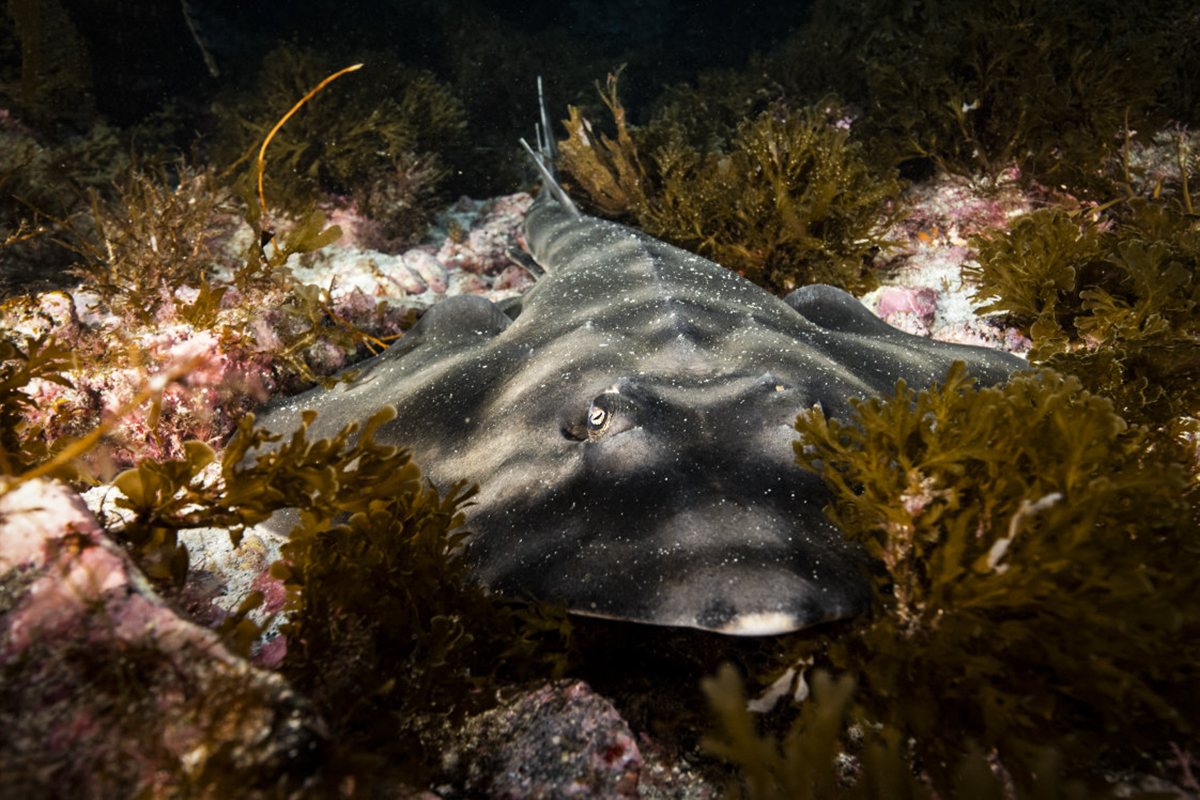 ---
This Socorro excursion has so far been met with far fewer big animal sightings than the combo trip preceding it. The guest crowd is rather mixed, with differing opinions on the quality of dives and weather. Some are optimistic, and for others who have expected differently, we compensate with a packed schedule of activity and social engagement. Working with a different crew and being exposed to different styles for me has been an extended learning experience and rewarding in itself. Even in the absence of some feature animals and big wildlife, it is personally an immense honor to bear witness to the many day-to-day changes in marine weather that moves these ecosystems.
As with California diving, I find great pleasure in focusing on different local fauna that contribute to the food web here during conditions of poor visibility, and hope that I might successfully share that appreciation for the deeper intrinsic value of these reefs with guests. I'm elated that, while the superficial and incipient pleasure of good visibility may be lacking, the nutrition (and upwelling) of these parts is helping the marine life. We have so far visited 3 separate sites here at Socorro, which is 2 more than the last trip. Continuing on to Roca Partida tonight, fingers crossed.
–DM A-Wei, the Nautilus UnderSea
---
It is always a great sensation to come back to the Revillagigedo Archipelago, just looking at these great volcanic formations is magnificent. The beginning of the trip has been amazing, mantas, dolphins, sharks, wow! The guest are really happy and satisfied with the islands, they always come back from the dives with a big smile and asking for more fun! Personally I enjoy the dives just as much as our guests (or maybe even more!); it is a unique experience, diving in this Mexican archipelago. Highly recomendad for all divers!!
–DM Luis, the Nautilus Explorer
---
Cheese and wine on the sundeck after a day of plenty: Mantas, Dolphins, Hammerheads, bubbles and smiles from happy divers! We finished our combo trip from Guadalupe to Socorro Island with a lot of love and good stories to share while we watch the sunset on the Nautilus Belle Amie.
–DM Felipe, the Nautilus Belle Amie
---
Beautiful dive at Cabo Pearce. We started our dive on the north side of the finger. We had perfect diving conditions, almost no current and good visibility. On the deep reef we found a Black Manta and while following her we bumped into about ten dolphins. Three of them stayed with our group and the rest went to say hi to the other group. Everybody was excited and happy after this amazing dive.
–DM Ari, the Nautilus Explorer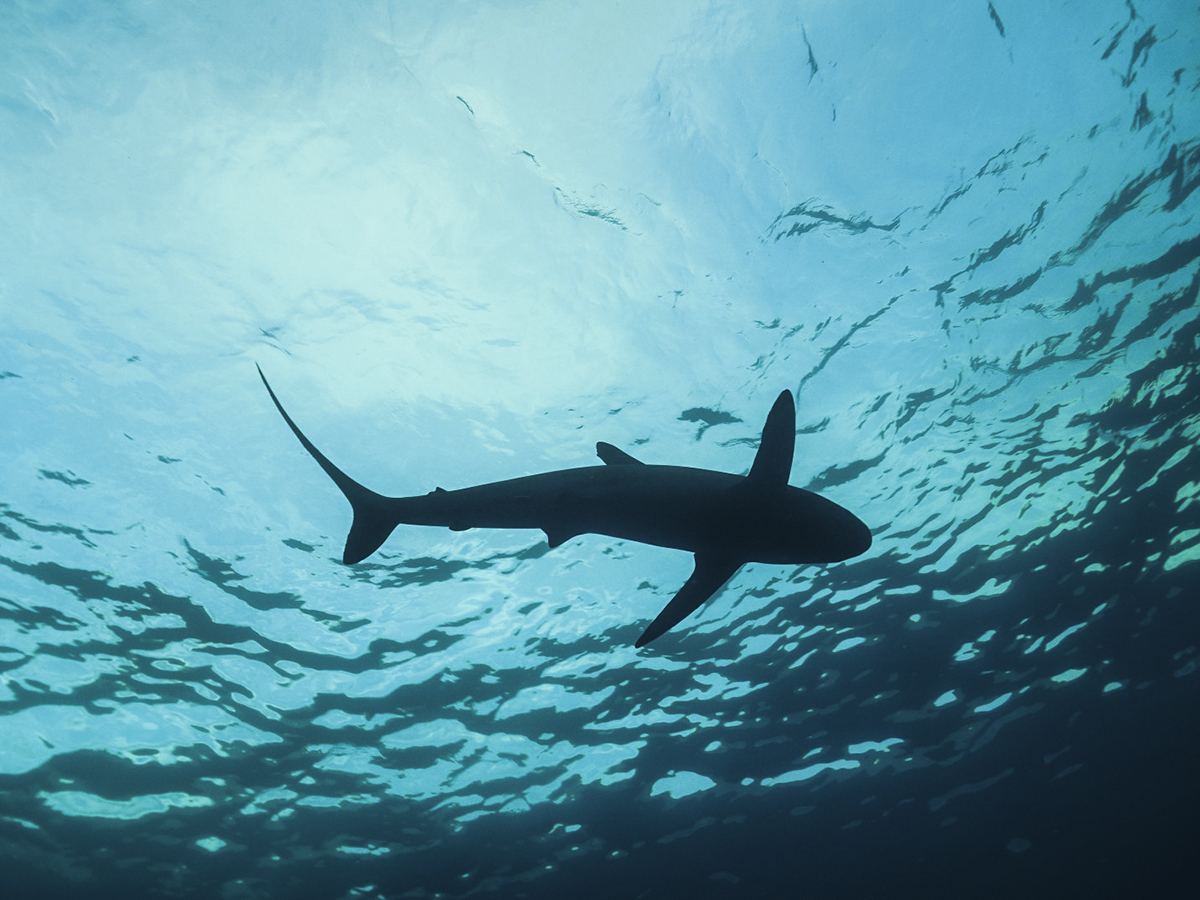 ---
We have pulled anchor and are sailing to San Benedicto after four days of amazing diving in the Revillagigedo Archipelago. Roca Partida was awesome today with mantas keeping us company on all four dives. Our guests are totally impressed by the abundant marine life underwater and quality service offered on board the Nautilus Explorer; they have even asked if the crew ever sleeps. It is always a pleasure to see our guests looking happy and satisfied while under our care. I look forward to a great day tomorrow at The Boiler with more mantas and happy divers.
–DM Aldo, the Nautilus Explorer
---
Four stunning dives at Roca Partida. Today was Manta day. We had a black manta the whole day that was super friendly with guests and crew. Two more chevron mantas showed up and one followed us to the surface and stayed even after our safety stop. Tomorrow we will dive at the Boiler.
–DM Ari, the Nautilus Explorer
---
It is truly a world-class diving experience to submerge yourself in such pristine and untouched waters in this day and age. It is humbling and hugely gratifying to be swimming alongside sharks when cornering a sheer wall on a dive and communicating your space with them through that universal underwater body language. I will never forget these little moments from this trip for the rest of my life.
–DM A-Wei, the Nautilus UnderSea
📷 by Andreas Marohn