This trip has been spectacular with multiple schooling hammerhead sightings at both El Canyon and Roca Partida as well as the ever-present manta rays keeping everyone entertained. Visibility was low at Roca Partida today but the marine life interaction was very lively. We had mantas on all dives as well as silvertip sharks, hammerheads, and huge yellowfin tuna. Our divers are one happy bunch making the best of their time both above and below the water. Tomorrow we expect some great diving at Socorro and another amazing Taco Night courtesy of Chef Steve.
–DM Aldo, the Nautilus Explorer
---
Amazing dives in San Benedicto Island, this year the islands are cooperating a lot, maybe because of those currents mixing from north to south of the Pacific Ocean, all this marine life is showing up. Hammerheads, silvertips, and six mantas in the same dive! It is just incredible. The guests are all happy about it and enjoying every moment. Lets see what the ocean gives us tomorrow.
–DM Luis, the Nautilus Explorer
---
Today we came to Roca Partida and there was a lot going on. Mild current in the morning and strong in the afternoon which allowed us to enjoy tons of jacks, tunas, silvertips and Galapagos sharks all together in the same spot. Giant Tunas and Mantas were swimming around too. Another day in paradise!
–DM Ari, the Nautilus Explorer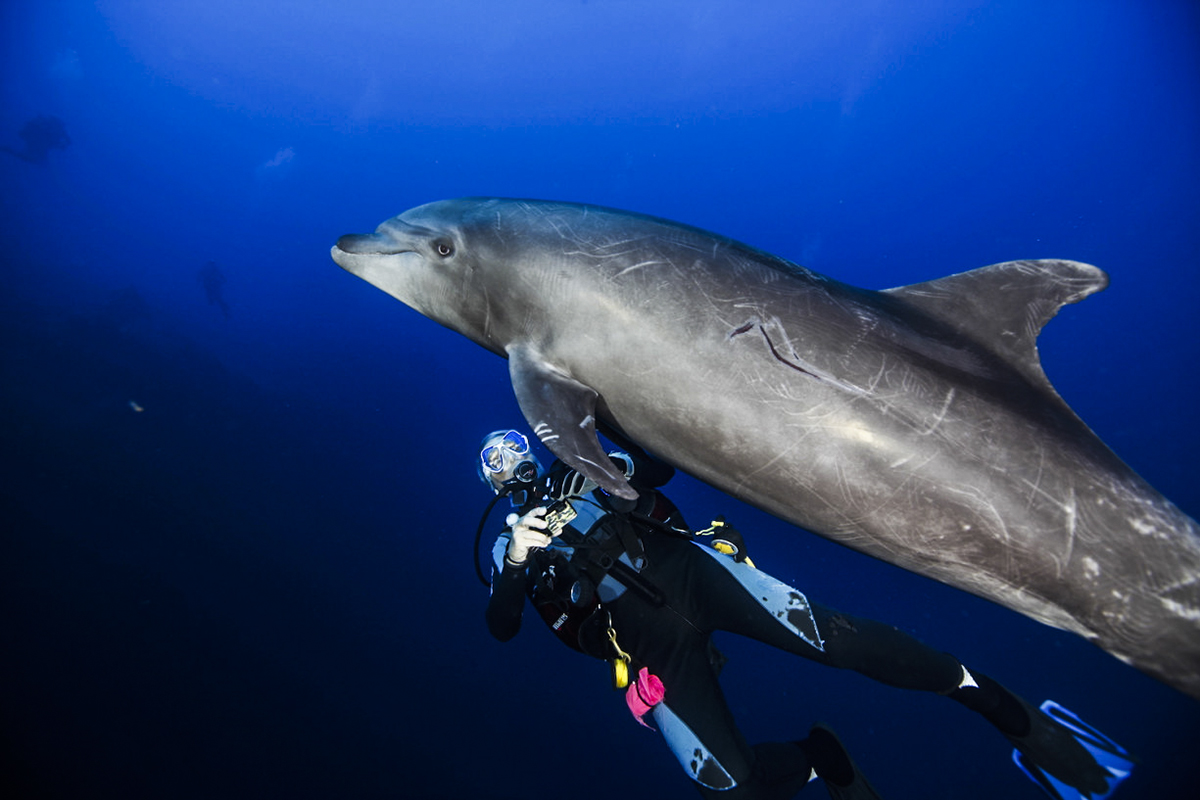 ---
The first time I heard of the Nautilus Explorer was in my living room in south of France when I was just a kid. It was a National Geographic expedition, and I could not stop watching the TV, admiring those divers talking about stuff I barely understood at the time.
Today I am wearing the Nautilus uniform on the other side of the TV screen, many years and dives later… needless to say how proud I feel to be part of the opening trip of the Socorro season. The blue is intense, so deep and so clear. The water visibility was a shocking 40 meters, and to top that, I just landed on top of a cleaning station for Manta rays, Oceanic Manta rays, the biggest of his kind. After 20 minutes of the most graceful ballet we made our way to an intimidating drop off where hammerheads, silvertips, Galapagos and white tip sharks were gliding effortlessly.
–DM Nico, the Nautilus Explorer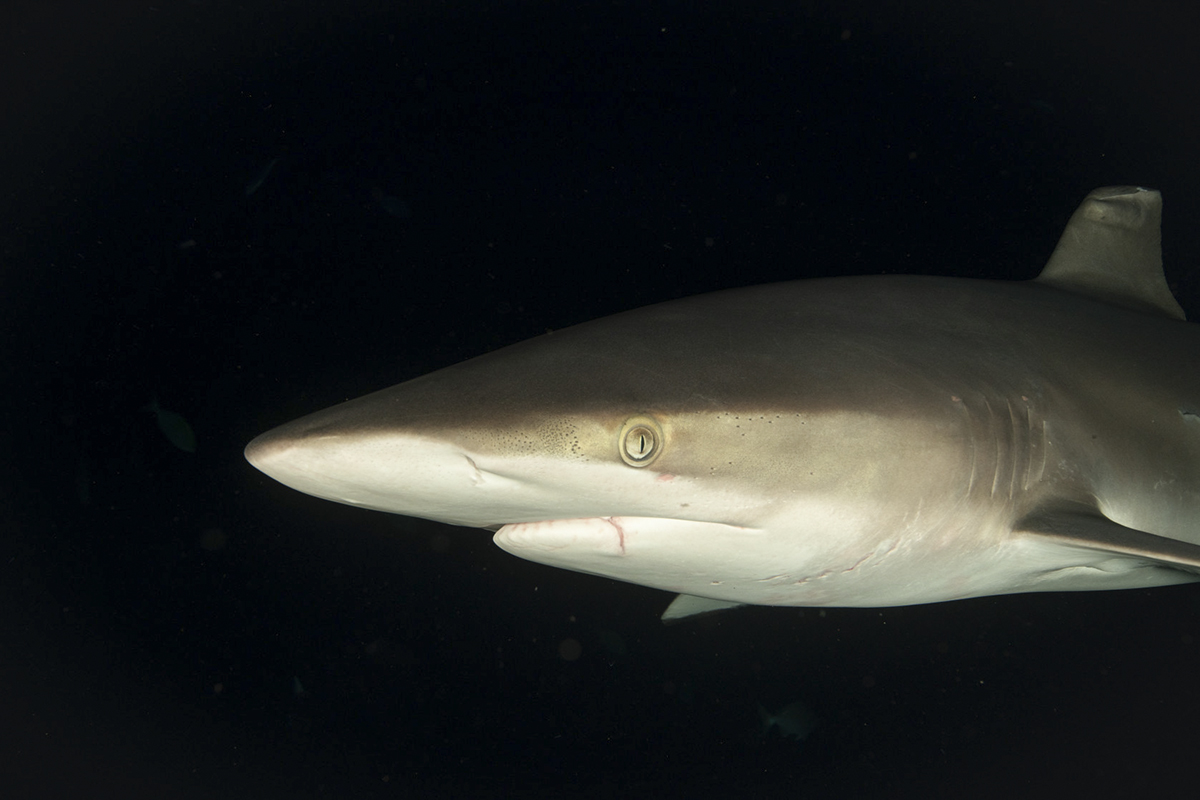 ---
Wow! That is all I can say about today. Our guests did four dives today at the Boiler. There wasn't much action at first and visibility was low, but it quickly picked up! We saw false killer whales in the distance and tons of dolphins! After picking up the guests from dive #3 on the way back to the ship, we saw dolphins back at the dive site, and we, of course, had to go back to investigate! The guests quickly got back in with their fins and snorkels and spent a bit of time playing with them. A diver lost his snorkel in the water and the dolphins played with it on the surface like a toddler with a toy. Then to top off a great day, tonight was Chef Julio's delicious steak night and the silky snorkel! We are now en route back to Cabo after another great trip and a great group of guests.
–Mate Jeremy, the Nautilus Belle Amie
---
Conditions are perfect and the guests are coming back from every dive with a big smile stuck on their face. Today I got the chance to witness two Bottlenose dolphins playing with an oceanic manta… speechless! Some other divers saw a wall of hundreds of hammerhead sharks, just to make the day even more epic! There are never average dives here, Revillagigedo Archipelago never fails to surprise me.
–DM Nico, the Nautilus Explorer
---
Volcanic terrain from another world, silvertip sharks twinkling like distant stars, giant (and I mean GIANT!) manta's cruising like starfighter space ships blocking out the sun, spiraling around us, bathing in our bubbles, almost as if they know what a truly awesome sight they are and what an experience they are providing for us all. After I got my breath back, I took a little time to watch my guests' reactions and without fail everyone was in awe – can it possibly get any better than this ?!
–DM Darrin, the Nautilus Explorer
📷 by Yves Lefevre