We arrived at San Benedicto last night and bunked down for the night after a full day of preparations for the dives. Everything fell into place and the day ran smoothly at El Canyon. The first dive was so exciting with Silvertips, Galapagos, Tiger, and White Tip Reef sharks; complimented by a school of scalloped hammerheads and several species of reef fish at the cleaning stations. The dive seemed complete when we started hearing the familiar high pitch whistles of a pod of dolphins who just hung around the bow and refused to get close to the divers. Dive#1 was topped off when a chevron manta came cruising by as we prepared to ascend for our safety stop.
Divers were excited at breakfast and by the end of the day the visibility had dropped so much we could hardly see anything in the water column. We decided to stay low and close to the rocks and found several species we would normally overlook when distracted by pelagic species. Moray eels, lobsters, and a well-camouflaged scorpion fish kept us busy in the low visibility as few white tip reef sharks darted out of the opaque green water across our field of view. Overall it was a great day and a very rewarding check-out dive day with all the marine life we came across. Now we are heading out to Socorro Island with high hopes of diving with Bottlenose dolphins tomorrow.
–DM Aldo, the Nautilus Explorer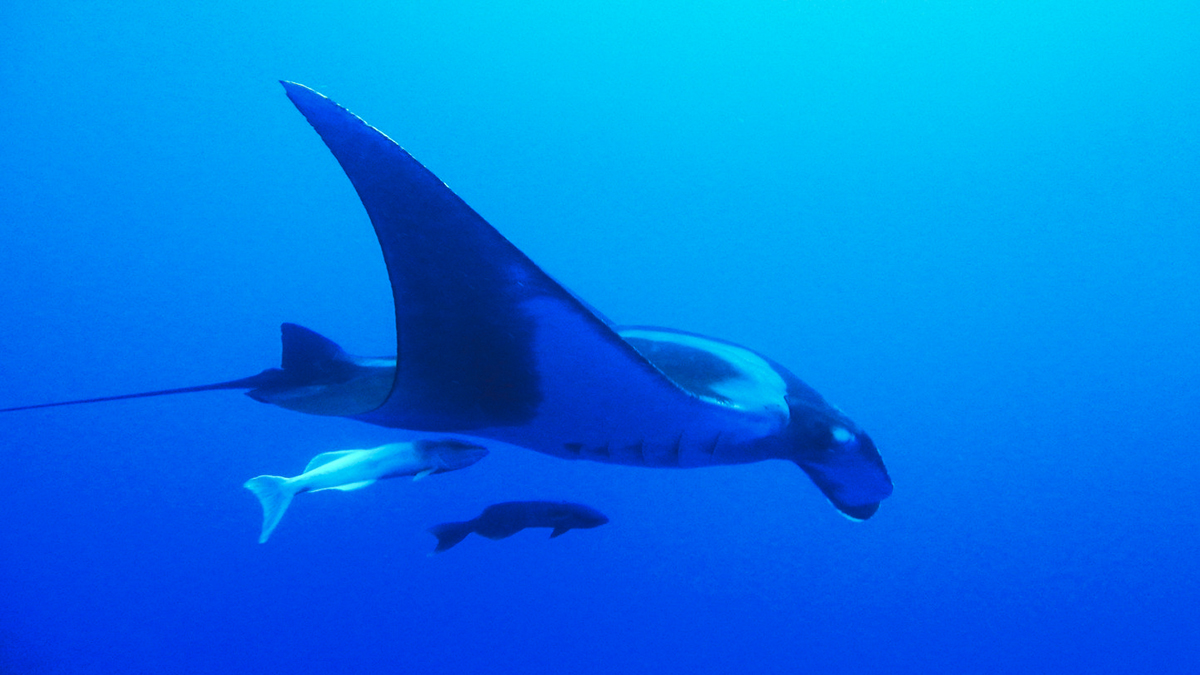 ---
We just finished another trip on board the Nautilus Belle Amie, with a very nice group from different countries including France, Canada, Greece, and England! We got to see everything they were looking for, so bucket lists complete and very happy guests!
–DM Mayo, the Nautilus Belle Amie
---
Revillagigedo is amazing, on our first check-out dive at El Canyon we saw hammerheads, silvertip sharks (like 15 of them) Galapagos sharks and two mantas. Not bad for a check dive, right? Today we are in Socorro waiting to do some dives in Cabo Pearce.
–DM Ari, the Nautilus Explorer
---
What can I say? This is actually my job, to look for big animals, yeah!! Out in the blue, next to rocky reefs, and wow, it has been an amazing experience; the Revillagigedo Archipelago is a magical place, so unique that if you come here once, you'll be back! Mantas, dolphins, sharks, rays, schools of tuna, and jacks… all you could want in one place!
–DM Luis, the Nautilus Explorer
---
Another wonderful week in the Mexican Pacific. We were lucky enough to be visited by giant mantas at every dive site. One dive in particular stood out – the mantas continuously circling above, around and between us all, these magnificent creatures showing us curiosity and grace, bathing in the bubbles we exhaled – truly an uplifting experience! Can't wait to come back next week.
–DM Darrin, the Nautilus Belle Amie