Our third destination in the archipelago, Socorro Island, lived up to its name yet again. Cabo Pearce is sometimes tricky to navigate when under the fuselage of strong currents from both sides, but with a little patience this dive site is by far one of the most rewarding in the trip. Some graceful neutral buoyancy and you begin to catch the rhythm of reef life, hiding behind rocks with octopi and the endemic clarion as a giant manta soars overhead. Some of us were lucky enough to come face-to-face with the elusive and still very curious hammerheads today, while others were lost in their own blue world in a literal dance with the Mobula birostris (giant mantas).
A short check-in with our local navy provided a short reprieve and a wide-angled sunset view of the island's microclimate, from rugged shores to verdant mountaintop. A sweet one-hour snorkel with the silky sharks (who are always kind to greet travellers and tourists in their home) after dinner punctuated the day and brought everyone just a little bit closer to the heart of the ocean; just a little more present in the awareness that island life brings you.
–DM A-Wei, the Nautilus Belle Amie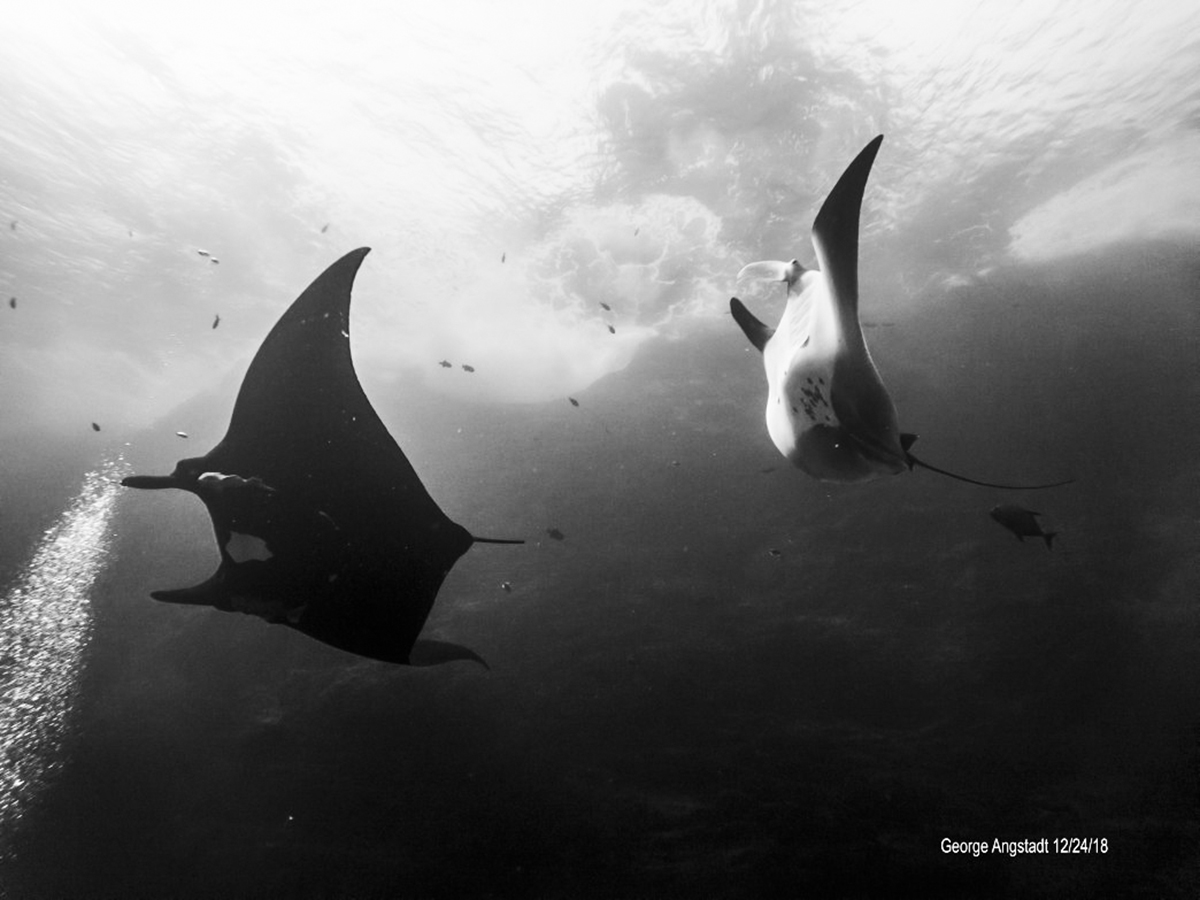 ---
Today was a great day at San Benedicto diving El Canyon and Fundadero. We descended right down to the cleaning stations and were greeted by a school of juvenile silvertip sharks, 2 chevron mantas, a hammerhead, and lots of cool fish. The guests were totally excited and we topped the day off with mantas on every dive. Tomorrow we are doing Cabo Pearce in Socorro and the silky snorkel at night. This is the last trip of our contract and it has started off pretty good.
–DM Aldo, the Nautilus Explorer
---
Amazing diving Christmas Day at Roca Partida with large schools of bonita fish, wahoo, silvertip sharks, whitetip sharks, and Galapagos sharks. There were also awesome mantas swimming around the divers as well as some hammerhead sharks. Simply put, Roca Partida is one of most beautiful places in the entire world for diving. VIVA MEXICO!!
–DM Rana, the Nautilus Belle Amie
📷 by Sandra Haessler